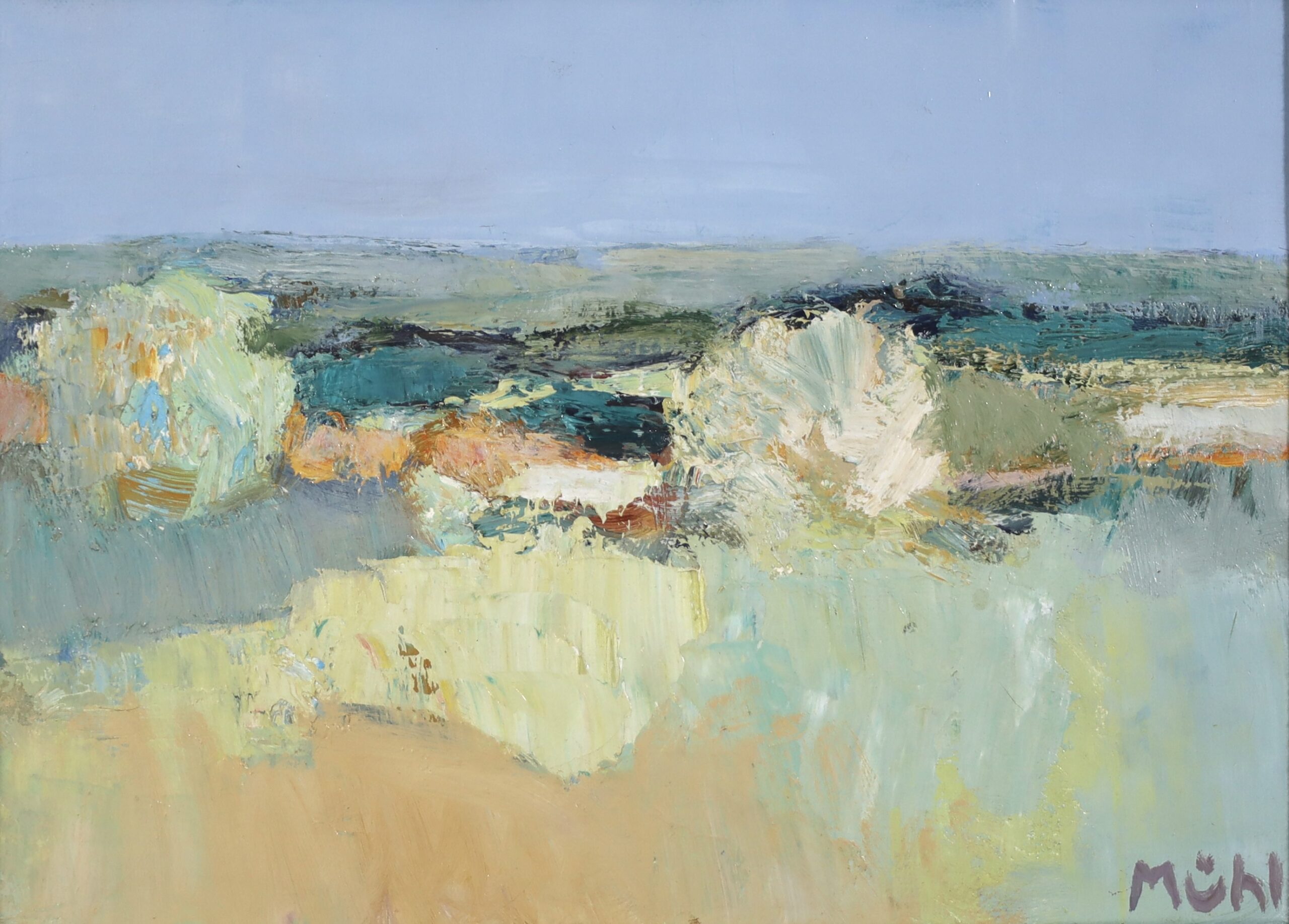 Roger Muhl - 'Springtime' - Oil Painting

Great little oil on canvas by Roger Muhl.
Roger Muhl, (French 1929-2008), was an important 20th century painter, based in France, and considered by some to be the foremost painter of light and atmosphere in France at the time.
This work is a landscape scene, titled 'Springtime'.
Housed in a very nice custom frame.
Excellent condition.
Recently purchased from a Burlingame, CA estate.
Measures approximately 9 x 12 inches sight size, and 14.75 x 18.5 x 2.5 inches overall, including framing.
Click on price to purchase or inquire.