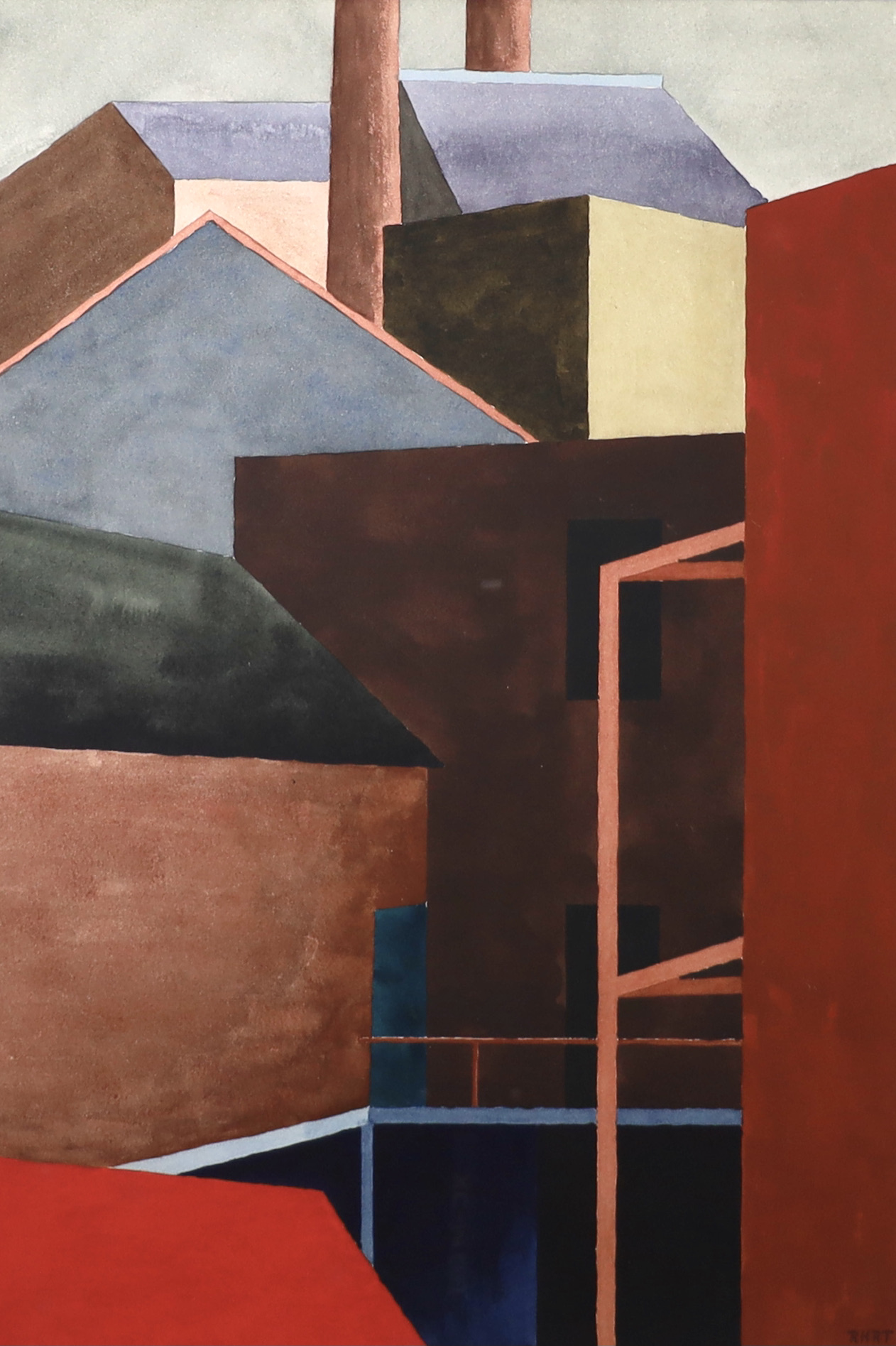 Richard Harold Redvers Taylor - Industrial Scene
British modernist watercolor by Richard Harold Redvers Taylor.
R. H. Redvers Taylor, (1900-1975?), was a British modernist who became a successful artist in London after serving his country in WWII.
Just after the war Taylor dedicated himself to becoming an artist.  Within a few years Taylor gained the attention of collectors and dealers, and began to show his works at two of the most progressive and well-known British art galleries, Gimpel Fils, and The Lefevre Gallery, both of whom promoted leading avant garde artists of the time.
This work likely dates from the late 1940s, and is signed with the artist's initials, RHRT lower right.
For a comparable work see Christie's Auction result form 2017:
https://www.christies.com/en/lot/lot-6098761
Measures 20.5 x 14 inches sight size, and 29 x 22.25 x 1 inch overall.
Housed in a contemporary frame under UV non-glare plexiglass.
Click on price to purchase or inquire.