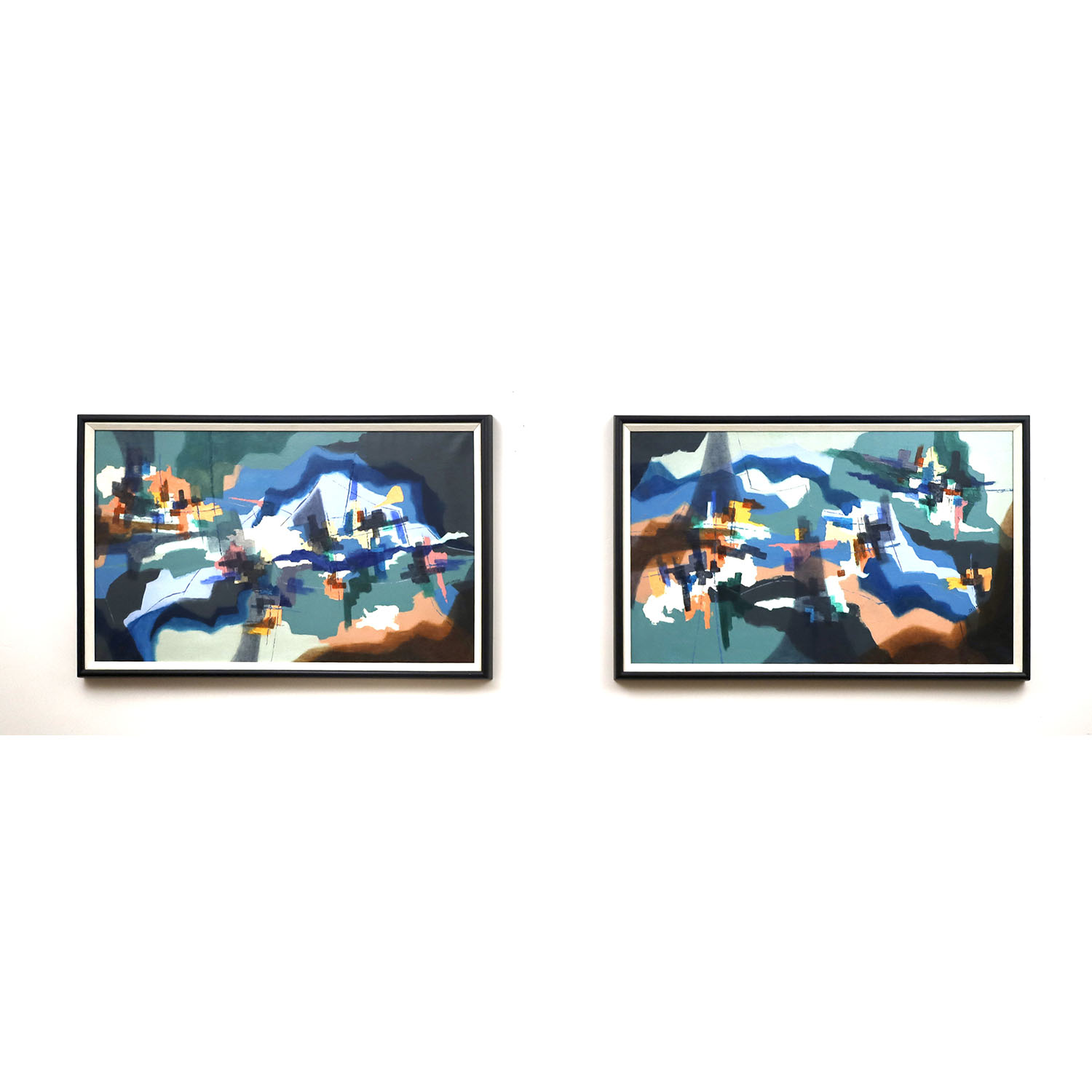 Roger Selchow - Diptych Abstraction
Roger Selchow, (1911-1994), was an American based artist that worked and lived in New York, Connecticut and Italy.
Selchow studied in the United States at Columbia University, then in Paris with André Lhote and Fernand Lëger, in Italy at the Istituto Statale d'Arte in Florence, and in Belgium.
Selchow's exhibited extensively in the US and abroad.  His works are held in the permanent collections of the Metropolitan Museum of Art, New York;  the Brooklyn Museum in Brooklyn New York, and the Musée des Beaux-Arts in Liège, Belgium, among others.
This work is a diptych.  Both works are oil on canvas, and were created in 1959.  They were originally sold at Newmann Galleries in Philadelphia, PA.
Each work measures 29″ by 45″ by 2″ inches overall including framing.
Click on price to purchase or inquire.