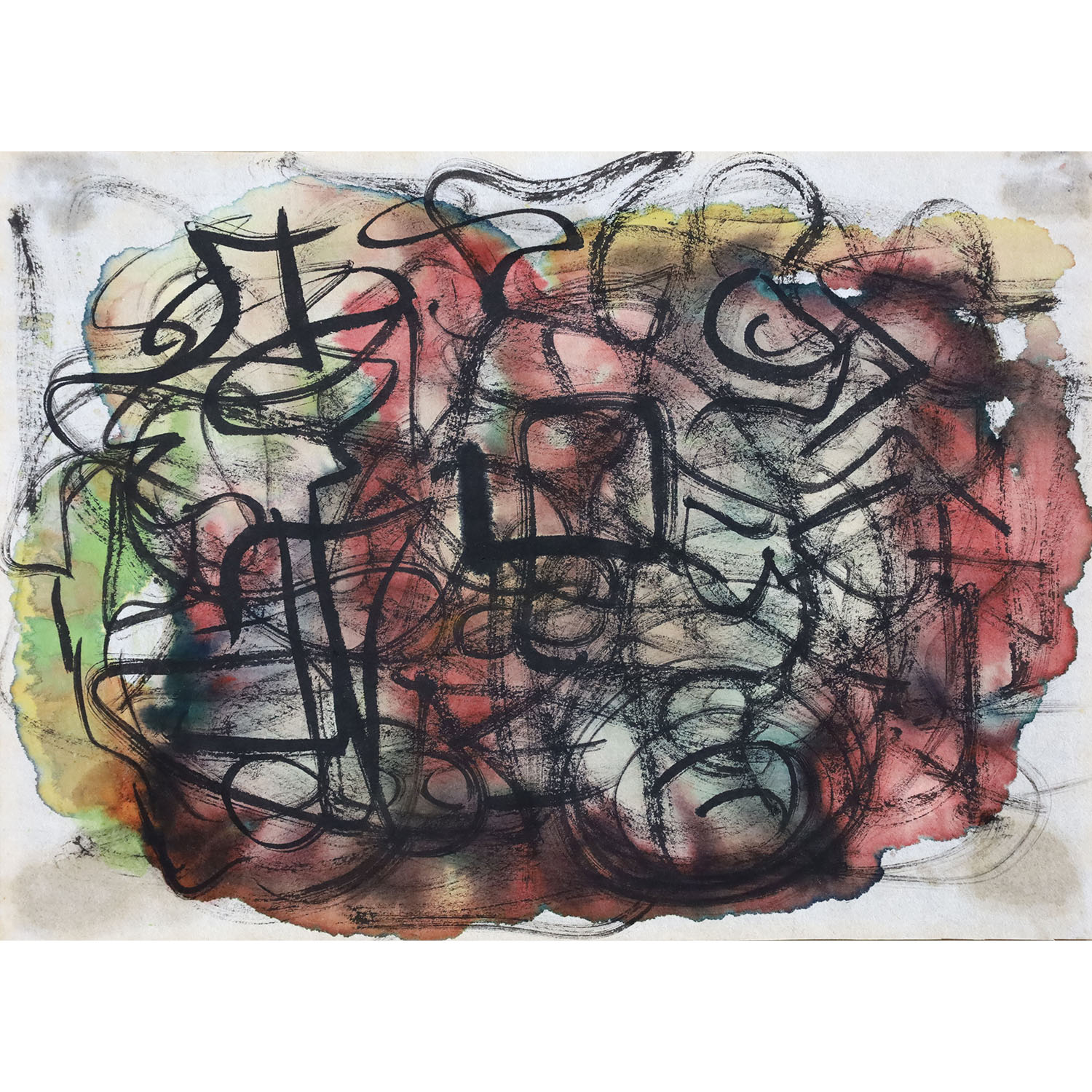 Juliette Steele - Action Painting, ca. 1946
Juliette Steele, (American 1909-1980), was an early modernist painter who worked and exhibited in California.
Action Painting, ca. 1946
Early abstract works by women artists are rare, and this is a great example of early American modernism from a California based female artist.
Excellent condition.
Purchased from the collection of a Los Angeles, CA art dealer.
Measures 17 x 21 x 2 inches overall, including the framing.
Click on price to purchase or inquire.