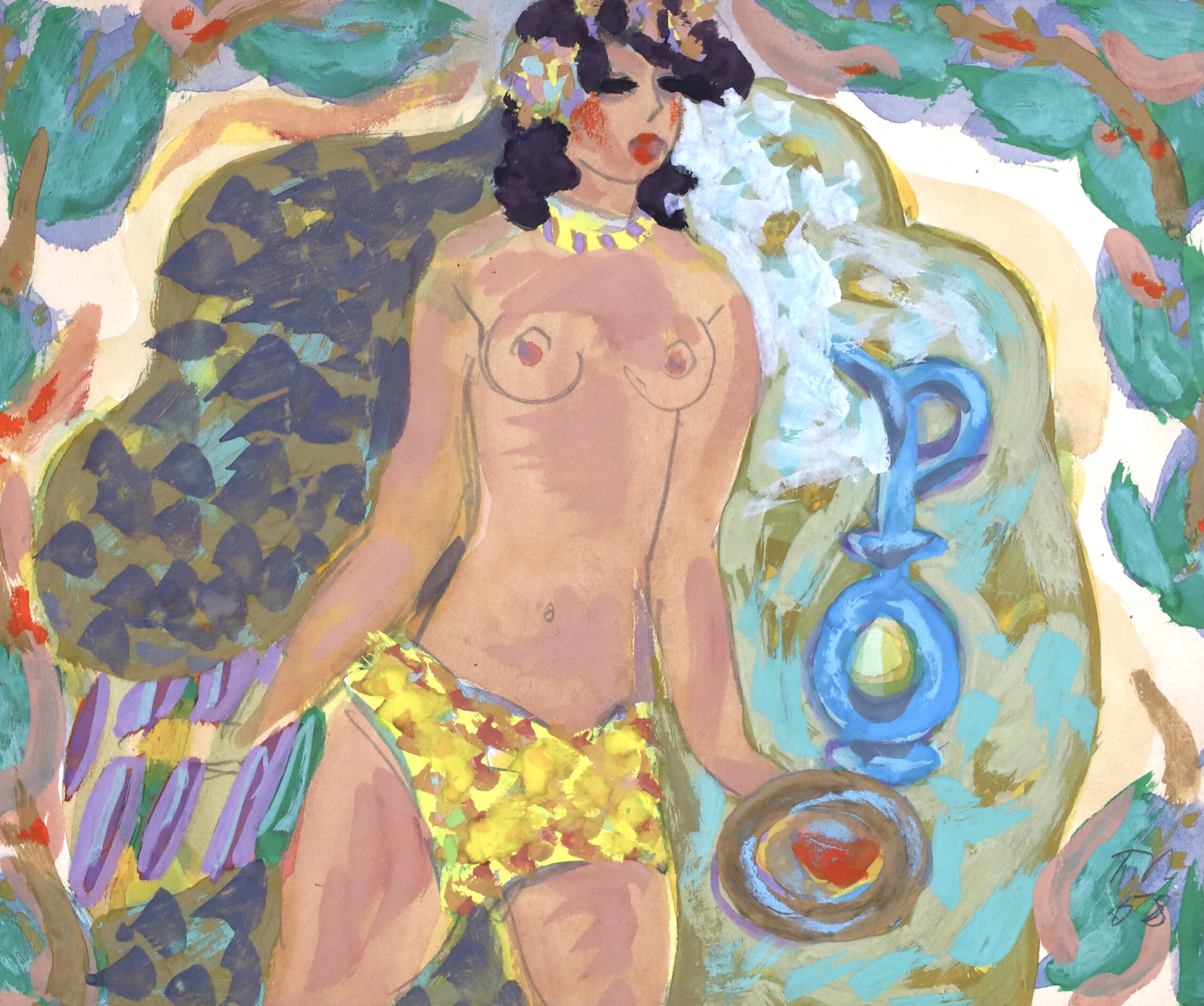 Theodore Nadejen - Young Woman in Tropical Dress
Theodore Nadejen, (1889-1974), was a Russian born American artist and illustrator.
Nadejen was born sometime in 1889. At the age of 13 he ran away from home and found work as a deckhand, working on ships. Eventually Nadejen joined the Russian Imperial Volunteer Navy where he became a captain.
Nadajen became interested in the arts, and left the seas to study art at the Royal Academy of Art, London.
In 1927 Nadejen moved to New York City where he worked as a stage designer and painted in his leisure time.  In the 1920s Nadejen settled in Los Angeles, CA and married Ida Zeitlin, an author.  Married to an author, Nadejen applied his talents as an artist to illustrate books, and continued to paint in his leisure. In the 1940s, he traveled to New Mexico, including Taos, where he did paintings of Native Americans and their habitat.
This work makes one think that Nadejen may have also traveled to tropics at some point.
Gouache on paper, under plexiglass, dated 1958.
Measures 7.25 x 9.25 inches sight size, and 15.75 x 17 x 2 inches overall including framing.
Housed in a contemporary frame.
Click on price to purchase or inquire.