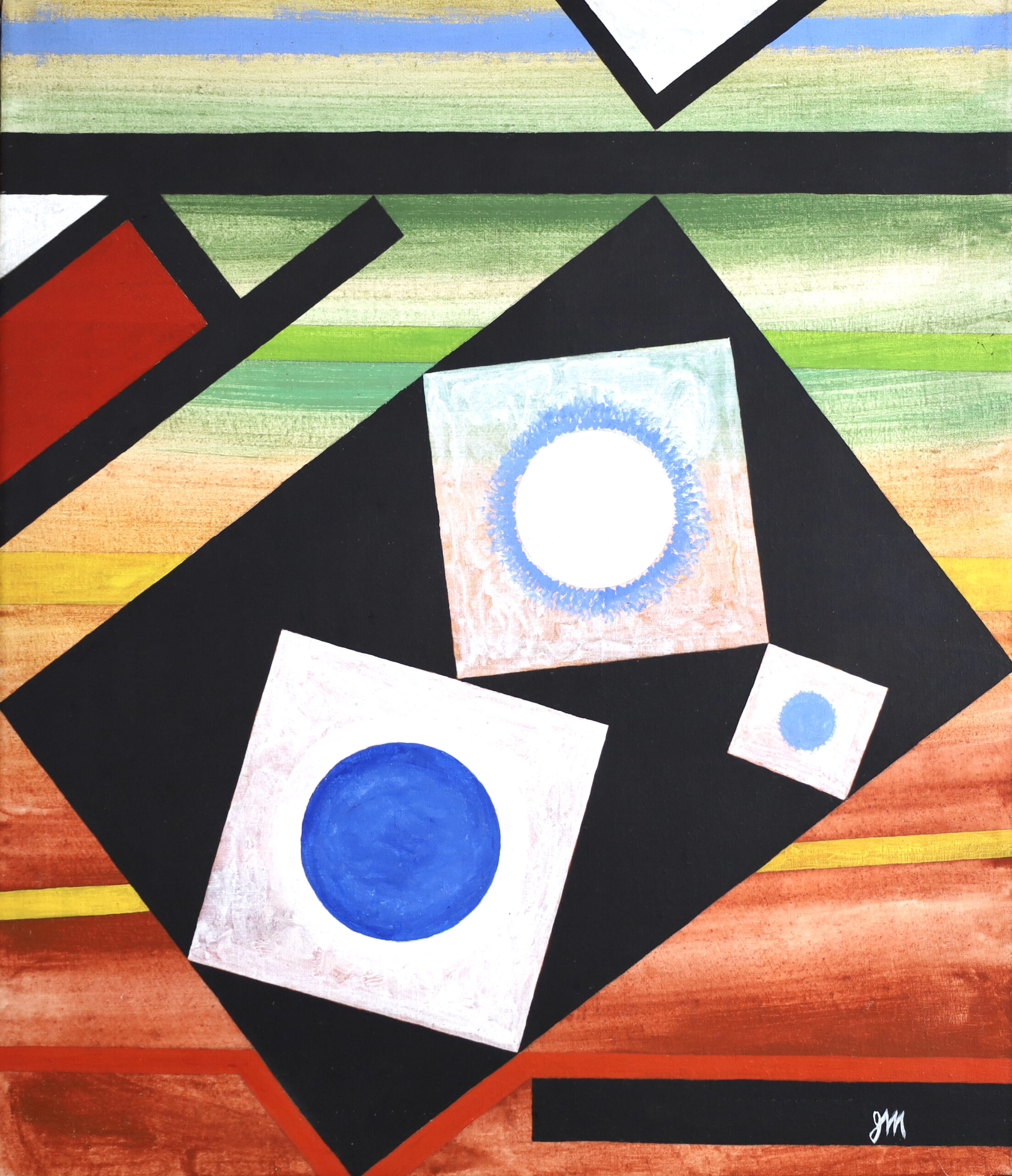 James McCray - Geometric Abstraction
James McCray, (1912- 1993), was a California painter and art instructor who lived most of his life in the San Francisco Bay Area.
McCray studied at UC Cal Berkeley where he earned a Master in Fine Art degree, and continued his studies at the Barnes Foundation in Pennsylvania.
McCray went on to teach at UC Berkeley (1935-40, 1947-80), the California School of Fine Arts, (1940-46), the San Francisco Museum of (Modern) Art (1941-43), and Santa Barbara College (1951).
As a painter, McCray exhibited widely in California, including the Golden Gate International Exposition, the San Francisco Art Museum, the California Palace of the Legion of Honor, as well as in Chicago at the Art Institute of Chicago, and in New York at the Whitney and the Metropolitan Museum of Art.
McCray's early works were geometric in style, and in later years he explored lyrical abstraction.
McCray was also a juror for many northern California art shows.
This work is dated 1966 and was purchased from the estate of a northern California collector.
Measures 29  x 25 x 1.5 inches overall including framing.
There are some scuffs and rubs on the vintage strip frame.
Click on price to purchase or inquire.