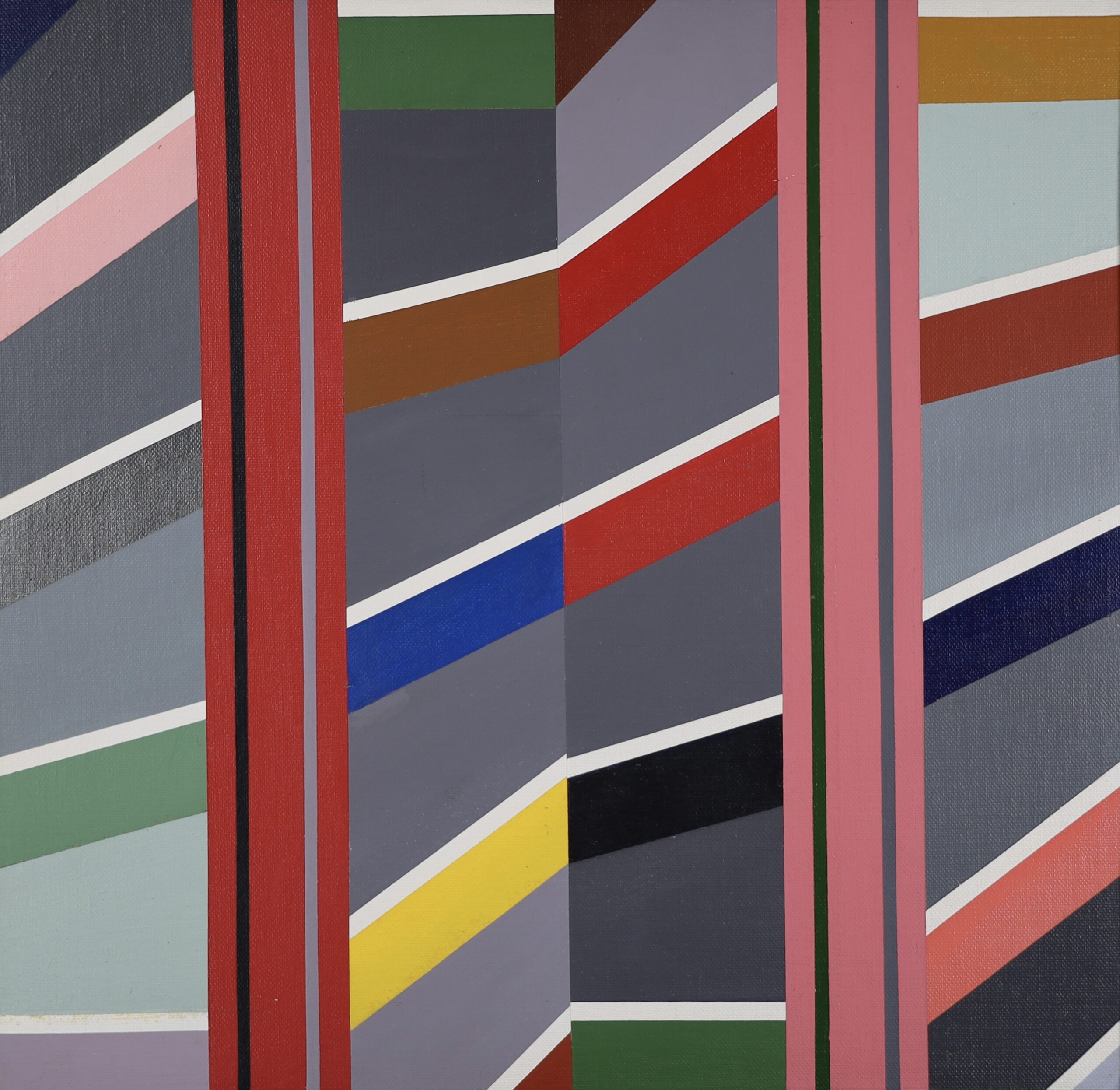 Unknown artist - Possibly Brian Fisher
A vibrant little hard edge painting from the period, 1960s-1970s.
This painting was purchased many years ago from an estate in Seattle, WA.  The owner at the time thought it to be a work by Canadian artist, Brian Richard Fisher.
Fisher's works did find their way into collections in the Seattle area, and the work is very similar to Fisher's work, so it is possible that this painting was created by Brian Fisher.  
Oil on artist's canvas board.
Measures 16.5 inches, by 17 inches, by 1.75 inches overall, including framing.
Good condition overall.  There are some scuffs to the original frame, and some glue residue in the white area of the painting, (lower left).
Click on price to purchase or inquire.