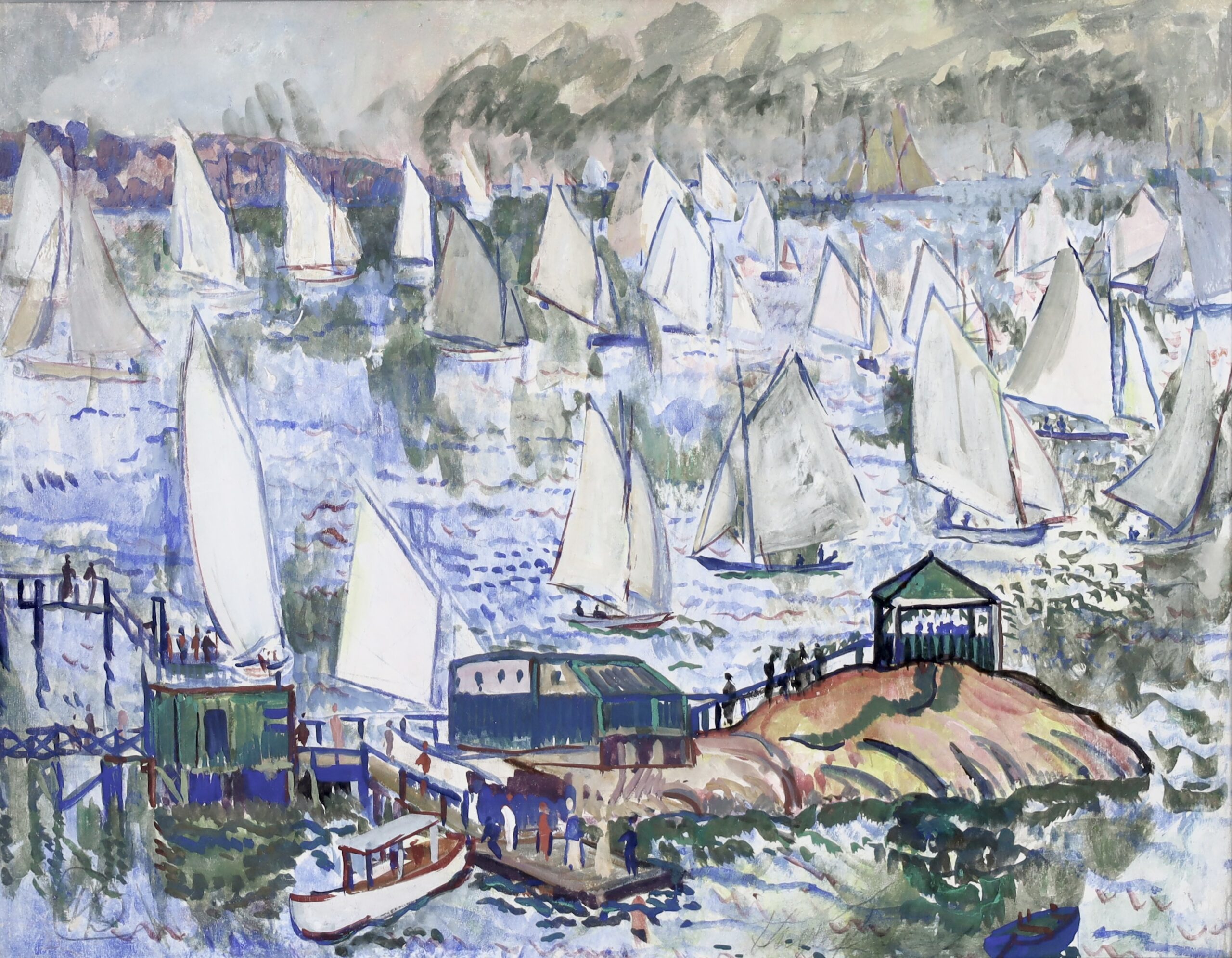 Hayley Lever - Marblehead, Mass 1913
Hayley Lever, (Richard Hayley Lever, 1876-1958).
Sailing race, Marblehead, Mass, 1913.  (most likely the famous Wilson Cup race in the Sonderklasse between Germany and the United States.  1913 would be the last race of this kind before the beginning of WWI).
Works by Hayley Lever can be found in the collection of the White House, the Metropolitan Museum of Art, the Hirshhorn Galleries, the Smithsonian, the Dallas Museum of Art, the Pennsylvania Academy of Art, and others.
Mixed media on paper laid on paperboard.
Signed at the bottom, and housed in a contemporary frame under UV plexiglass.
Measures 15 x 19.5 inches sight size, and 22.75 x 26.75 inches overall including framing.
Click on price to purchase or inquire.