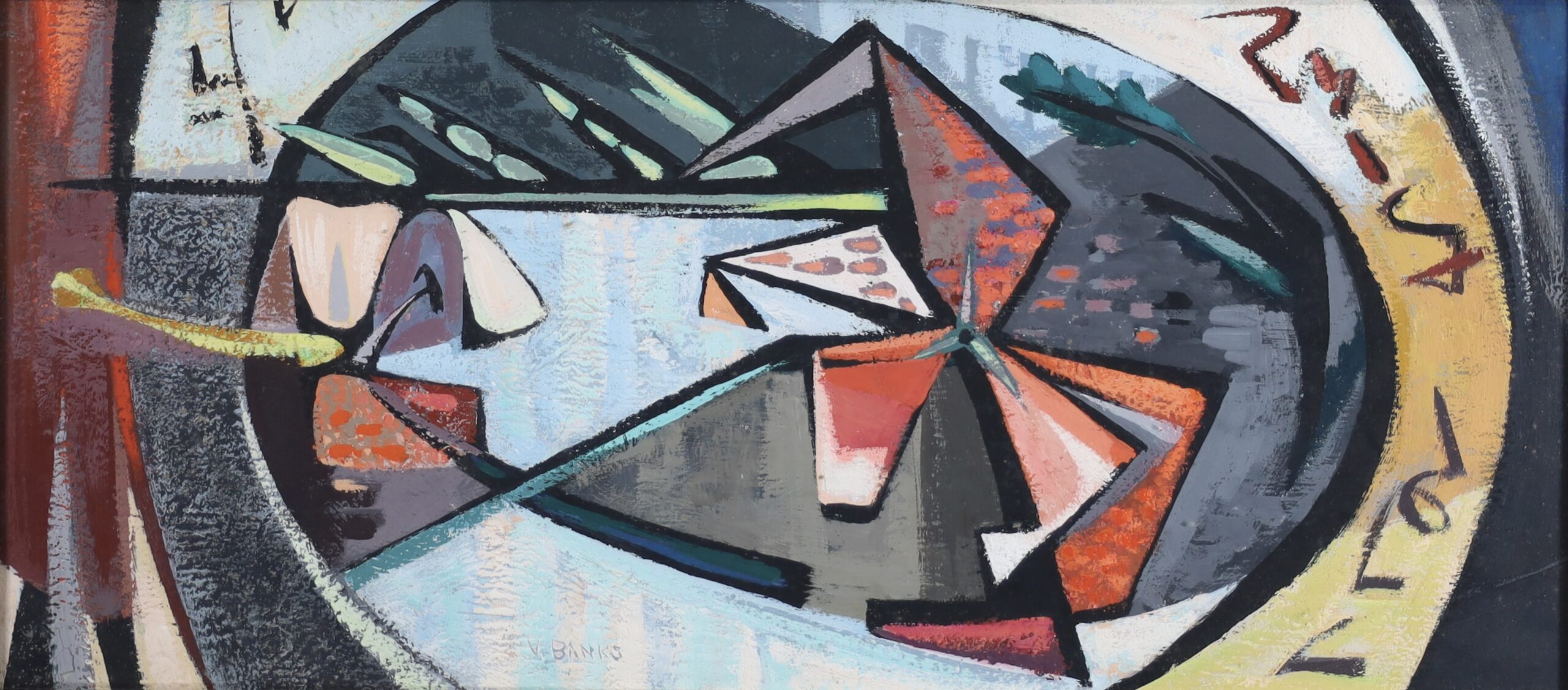 Virginia Banks - Floating Tiger
Virginia Banks, (1920-1985), was an American abstract artist who lived in worked in Connecticut and Washington State.
Banks earned a Bachelors degree from Smith College in 1941, and went on to earn a Master of Arts degree from the University of Iowa before moving to Seattle in the mid-1950s.
Banks exhibited frequently, especially during the late 1940's and early 1950s, including the Pennsylvania Academy of Art and the Whitney.
This work is an oil on board, and is housed in an artist made custon frame.
1949
Measures 8.5 inches by 19.5 inches sight size, and 16.25 inches by 26.75 inches by 2 inches overall including framing.
Click on price to purchase or inquire.