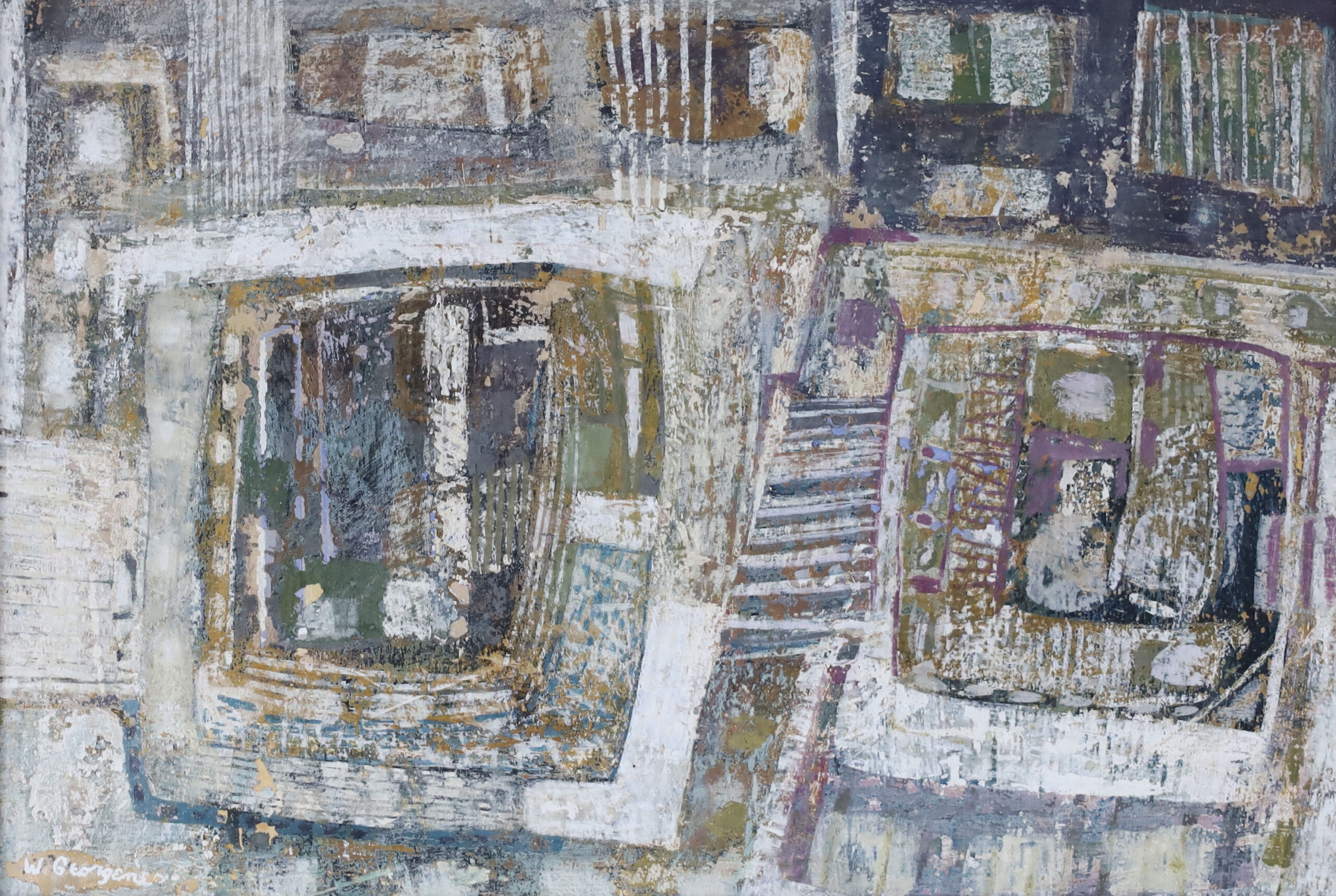 William Georgenes - Abstraction
Abstract oil painting by William Georgenes, dated 1953.
William Georgenes, (1929-2017), was an abstract expressionist painter most of his life, and an assemblage artist in his later years.
Born in Boston, MA in 1929 and began his art career as a child in a sanatorium, drawing comic books for the adult residents, and selling them for 10 cents each.
Taking any job he could, Georgenes worked his way through the Massachusetts School of Art where he earned a Bachelor of Arts degree, and the Yale School of Art where he earned a Master of Arts degree.
A highly talented artist, Georgenes went on to teach at several colleges and universities, including Boston State Teachers College, Vesper George School of Art, and Harvard University.
Georgenes travelled and worked as an artist and teacher his entire life.
This work was acquired from the estate of a professor at Stanford University.
This work is titled 'Inca Treasure'.  (clearly influenced by his trips to Mexico).
Dated 1953
The work retains a 'Kanegis Gallery, Boston' label verso.
Measures 9 x 13.25 inches sight size, and 14.5 x 18.5 x 1.5 inches overall.
Click on price to purchase or inquire.