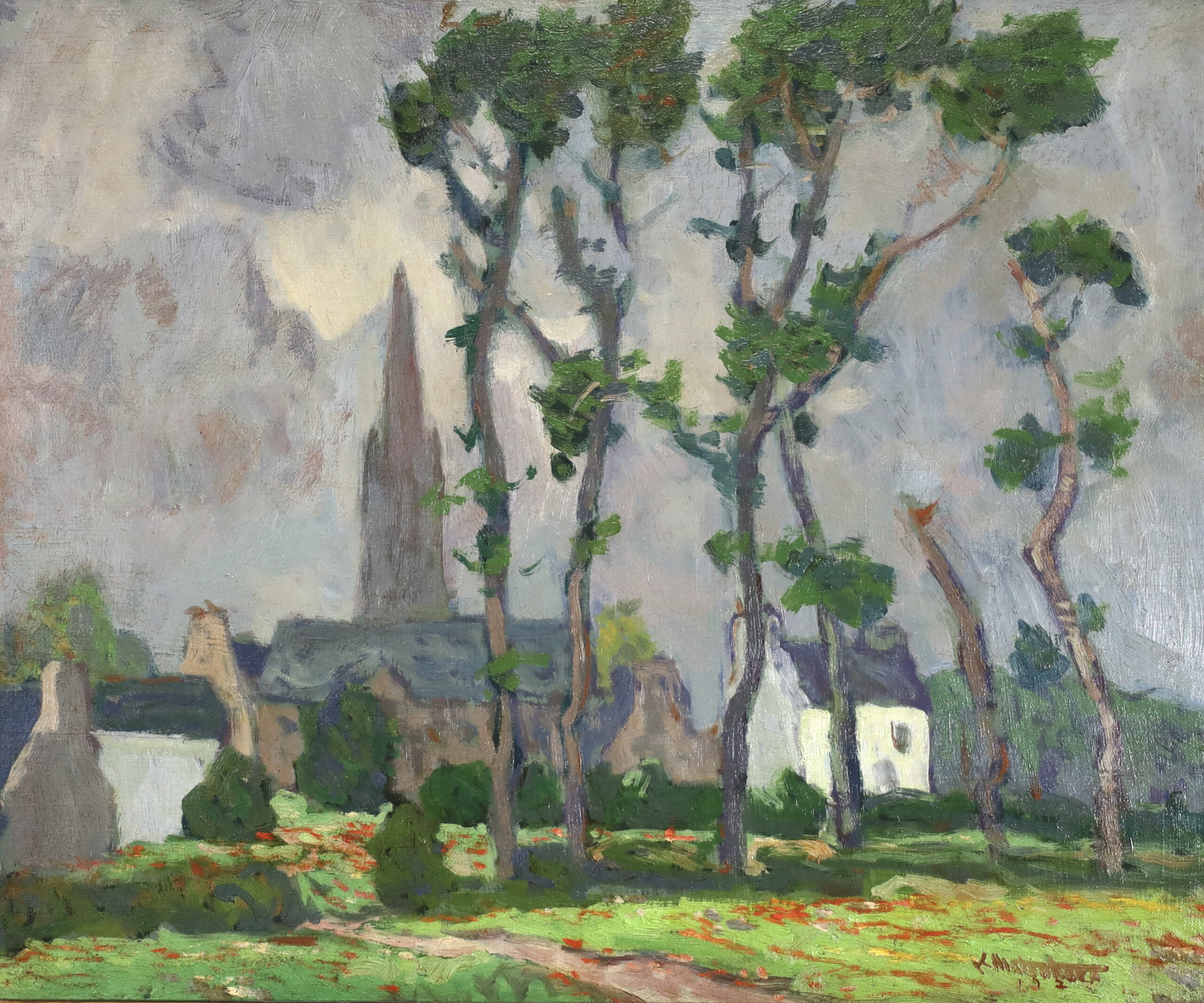 Kazuo Matsubara - 'Chapel Through the Trees' 1927
Kazuo Matsubara, (1895-?), was a Japanese-American artist who lived and worked in California, Hawaii, and Japan.
Matsubara exhibited wildly in California during his lifetime and his works are held in many public and private collections, including the Smithsonian.
This rich, colorful oil painting is titled 'Chapel Through the Trees' and dated 1927.
The work is framed in a quality period frame.
Oil on board.
Measures 18 x 21.5 inches..
Click on price to purchase or inquire.