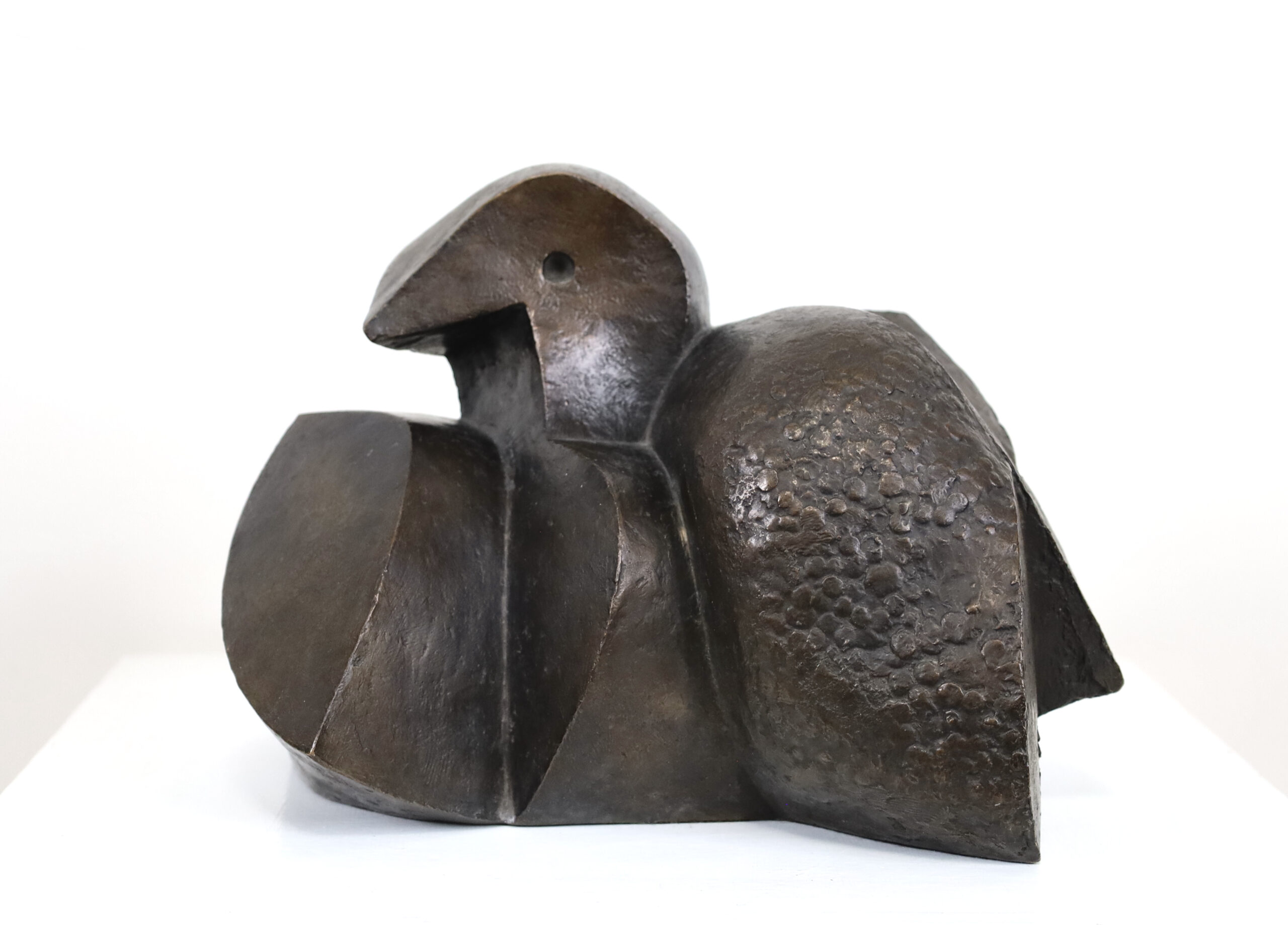 Andre Beaudin - 'Oiseau' (Bird)
Andre Beaudin – 'Oiseau' (Bird) – 1947
André Beaudin, (1895 – 1979), was a french painter and sculptor from the School of Paris who worked in a cubist manner throughout his career.
Beaudin was born in Mennecy, and studied from 1911 to 1915 at the l'École des Arts Décoratifs. In 1922 he met Juan Gris, who became a lifelong friend and a driving force for Beaudin, encouraging him to pursue his artistic efforts.
Soon after meeting his friend Juan Gris, Beaudin had his first special exhibition in 1923 at the gallery Percier, and from there continued to exhibit regularly in France and abroad, participating in major exhibitions.
Beaudin received the National Prize for Arts in France in 1962 and later, at the request of the architect Albert Edward, made a mosaic for the Faculty of Sciences of Jussieu in the 5th arrondissement of Paris.
Beaudin's works are held in many public and private collections around the world.
This work was created in 1947 and is titled 'Oiseau' (Bird).
Bronze sculpture, numbered 5/6
Measures 7 x 11 x 10 inches.
Initialed AB
Foundry stamp near signature.