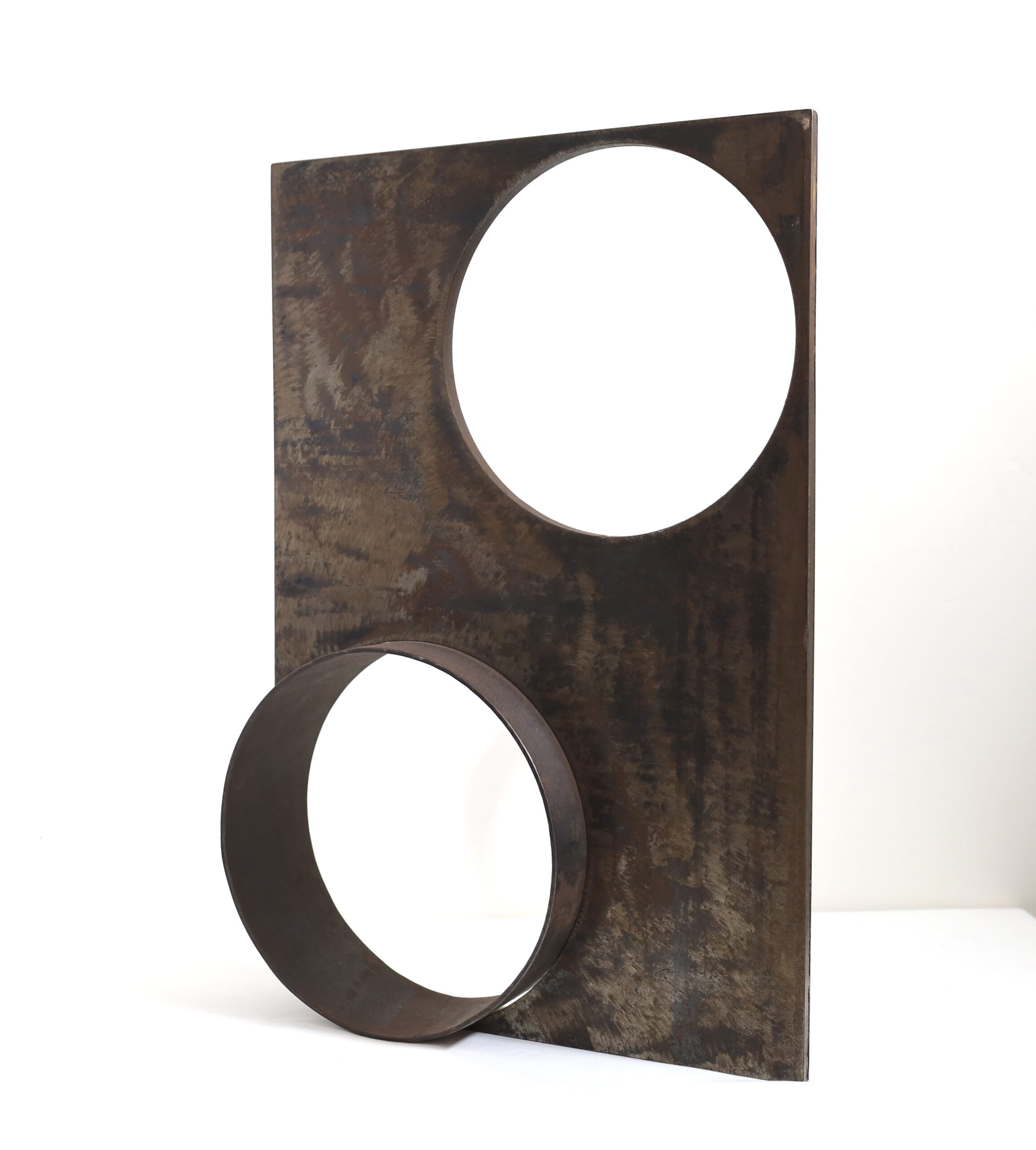 Minimalist Steel Sculpture
Early minimalist steel sculpture by James Prestini.
James Libero Prestini, (1908-1993), was a California minimalist sculptor best known for his thin-walled turned wood bowls he created early in his artistic career, and his highly polished aluminium I-Beam sculptures Prestini created later in his life. Prestini's father was an Italian stonecutter, who exposed James to the arts at an early age.  James followed many pursuits before dedicating himself to art, and from 1956 to 1975 was the professor of design at the University of California at Berkeley.
This steel sculpture is an early minimalist sculpture Prestini created when he was transitioning from woodturning to creating metal sculptures.
Measures 18″ by 12″ by 3″ and is in good condition with minor surface rust consistent with age.  The work is signed on the bottom.
Provenance: From the estate of the artist, then Steven Wolf Fine Arts, San Francisco, CA, 2001, then a private Northern California collection.
Circa 1950s
Click on price to purchase or inquire.