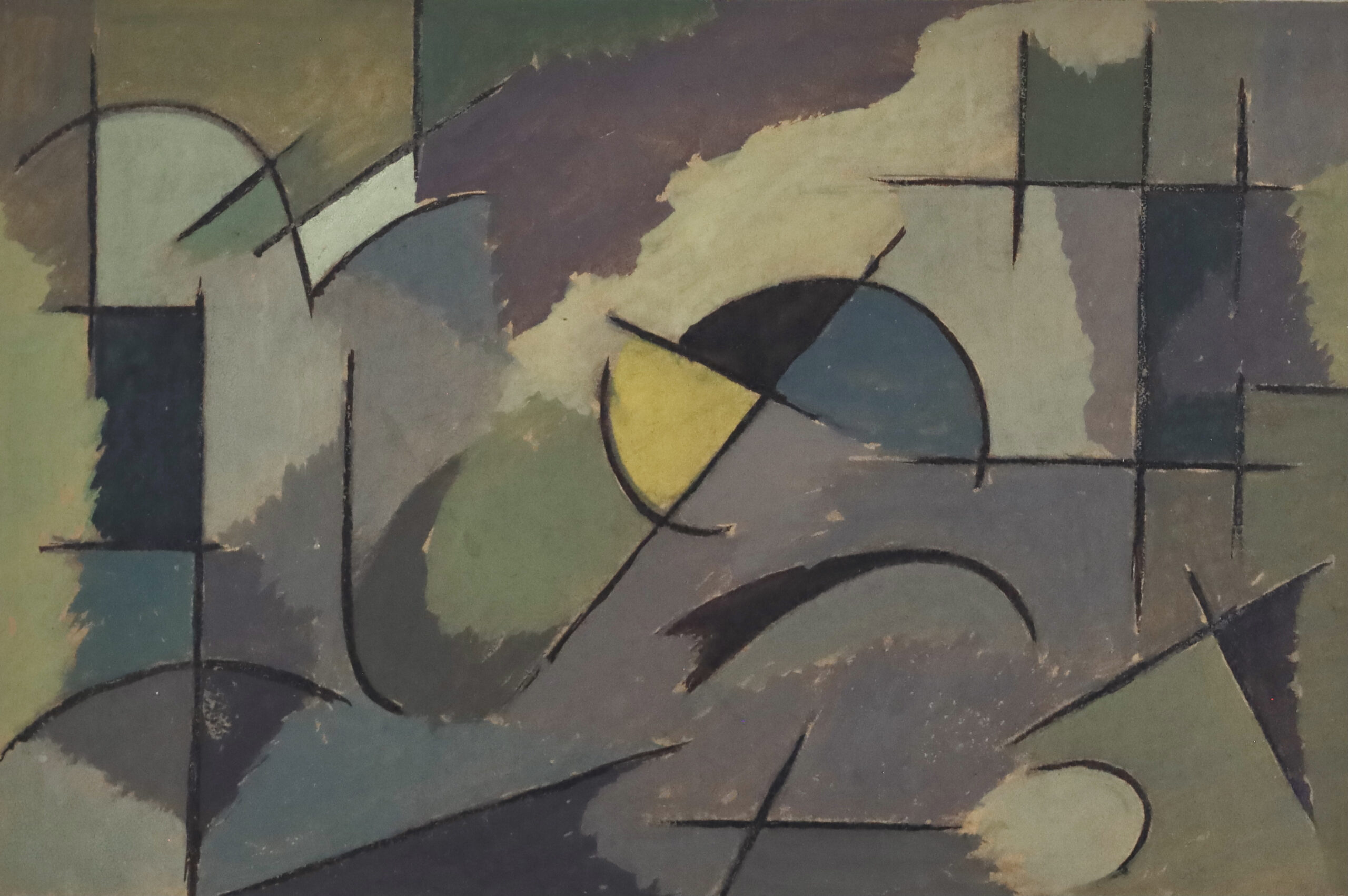 Arthur N. Christie painting
Arthur N. Christie painting
Arthur N. Christie, (1891-1980), was born in Jersey City, New Jersey, and studied at the Pratt Institute, the American Artists' School, and later with Hans Hoffman in New York and Provincetown, Massachusetts.
Christie began doing abstract painting about 1931 and from 1937 to 1941 he exhibited with the American Abstract Artists.
His work was included in the exhibiton : American Abstraction 1930-45, The Patricia and Philip Frost Collection, National Museum of Art 1989.
This work is an oil painting on paper and is signed lower right.
Measures 4.75 x 7.75 sight size, and 12.25 x 14.25″ x .5″ overall including framing.
Circa 1935.
Click on price to purchase or inquire.