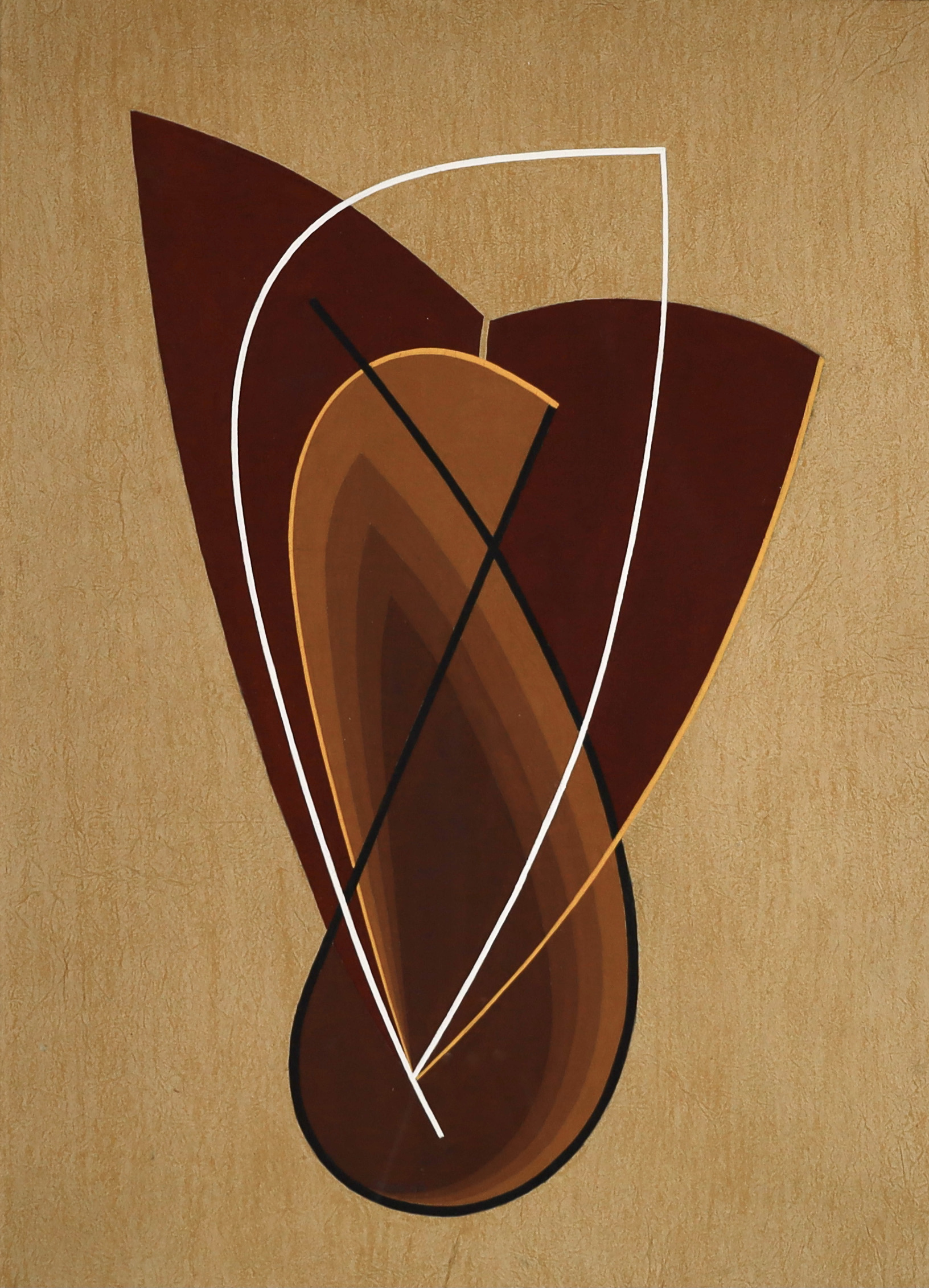 Cesar Domela - Abstraction
Cesar Domela – Abstract Composition
Cesar Domela, (1900-1992), was a Dutch born painter and sculptor, and a key member of the De Stijl movement.
Domela painted his first non-objective painting in 1923 and had his first solo exhibition in 1924 at the Galeria d'Audretsch inn Berlin, Germany.
In 1925 Domela became the youngest member of De Stijl working closely with famed artists Theo van Doesburg and Piet Mondrian.
In 1936 Domela's work was included in an exhibition of Cubism and Abstract Art in the Museum of Modern Art in New York City.
When Hitler came into power in 1933, Domela fled Berlin and moved to Paris, France where he remained until his death in 1992.
After Domela died 9 of his works were donated to the Strasbourg Museum of Modern and Contemporary Art, and a room inside the museum is now dedicated to Domela.
This work is a gouache on paper and is emblematic of the abstract style Domela painted in throughout a majority of his career.
Dated 1967
Measures 22.5 x 16.5 inches sight size, and 32 x 25.5 x 2 inches overall including framing.
Click on price to purchase or inquire.