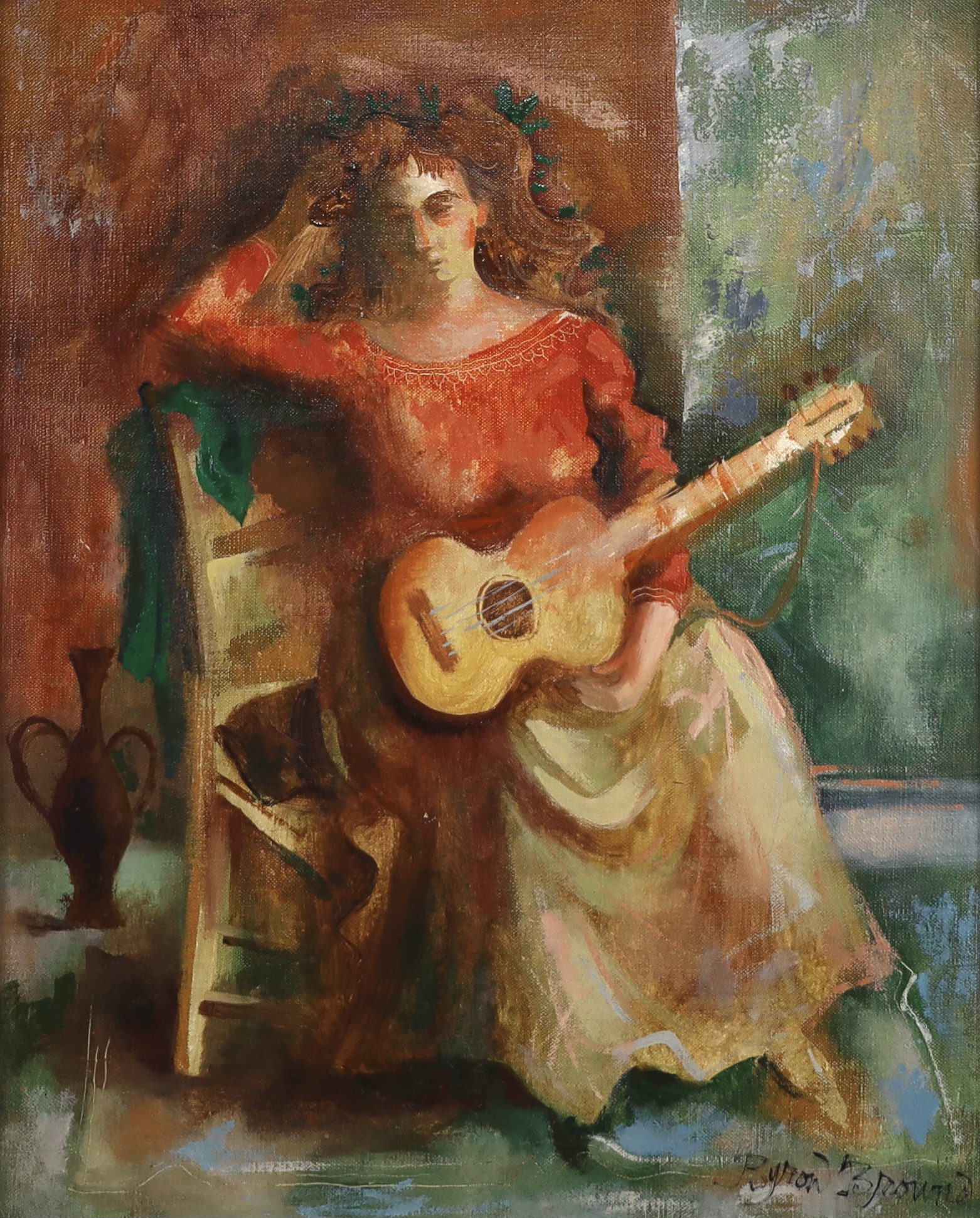 Byron Browne - Guitarist - 1958
Byron Browne – 'Guitarist'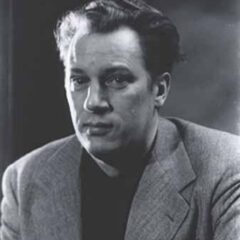 Byron (George Byron) Browne, (1907 – 1961), was an American modernist artist and a central figure in many of the modernist artistic and political groups that flourished during the 1930s in New York City.
Browne was born in New York in 1907 and began his training as an artist at the National Academy of Design in 1925.  While studying there, in 1928, Browne won the prestigious Third Hallgarten Prize for a still-life composition.
Before finishing his studies at NAD Browne discovered the newly established Gallery of Living Art. Through the Gallery of Living Art, and his friends John Graham and Arshile Gorky, Browne became familiar with the works of Picasso, Braque, Miro, and other modern masters.
Browne destroyed his early academic work shortly after leaving the National Academy, yet he remained commitmented to the value of tradition.
In the 1940s Browne adopted an energetic, gestural style using painterly brush strokes and roughly textured surfaces while painting symbolic and mythical themed subjects.
In 1945 Browne exhibited at the newly opened and soon to be prestigious Samuel Koontz Gallery along with artists like Adolph Gottlieb, William Baziotes, Hans Hofmann, Carl Holty, Romare Bearden, and Robert Motherwell.   Later Browne showed at Grand Central Moderns in New York.
In 1950 Brown joined the faculty of the Art Students League, and in 1959 he took a position teaching advanced painting at New York University.
Browne was a member of the Artists' Union, a founding member of the American Abstract Artists group, and a member of the Federation of Modern Painters and Sculptors.  He exhibited his works in many exhibitions and his works are held in many public and private collections.
This work is from 1958 and depicts a seated woman with a guitar, a popular theme in Brownes work from this time period.
Signed lower right and signed, titled and dated verso.
Oil on canvas.
Measures 19.5 inches by 15.5 inches sight size, and 28.5 inches by 24.5 inches by 2.5 inches overall including the frame.
Click on price to purchase or inquire.