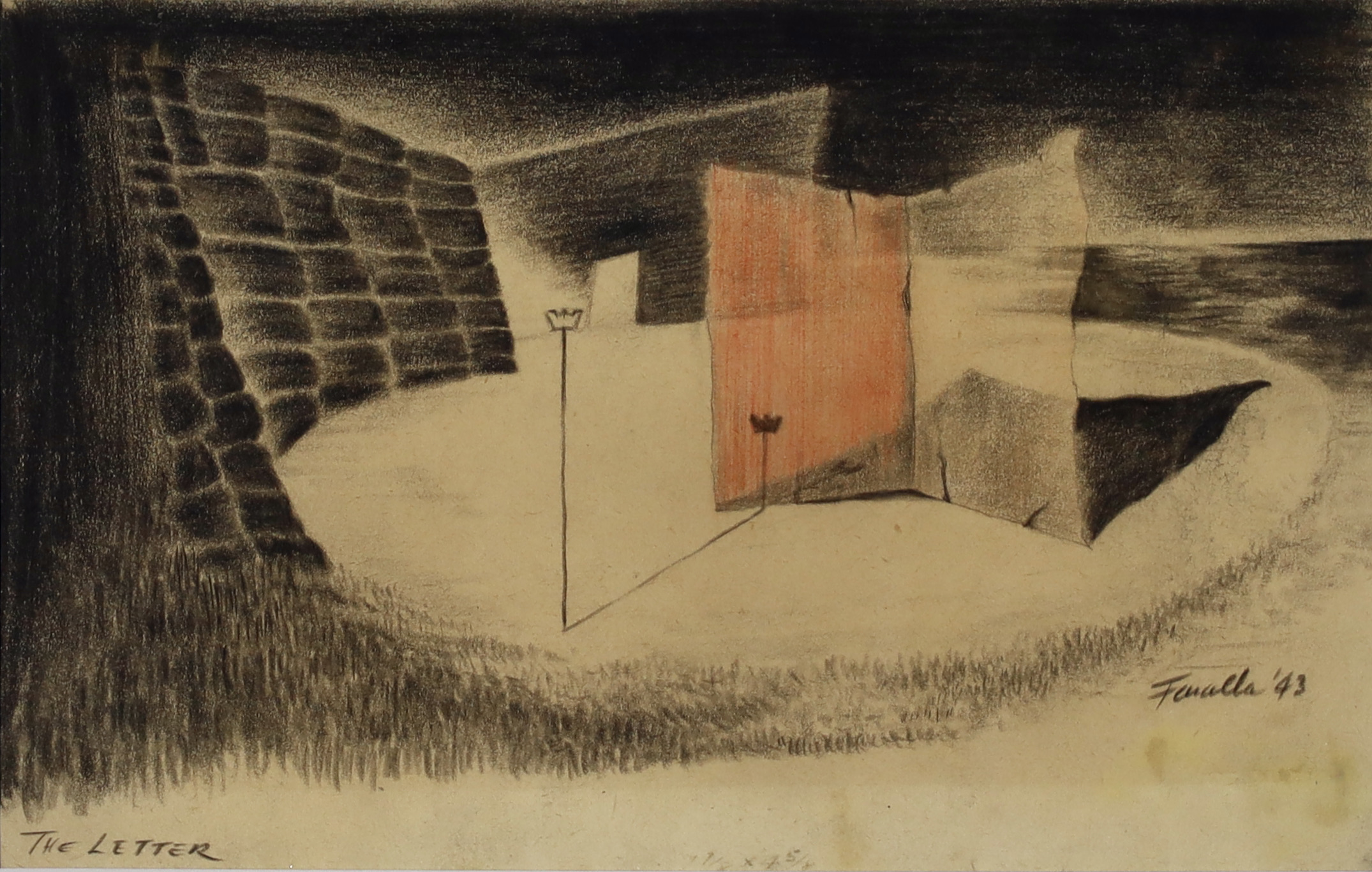 Richard Faralla - 'The Letter' - 1943
Richard Faralla – 'The Letter' – 1943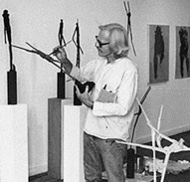 Richard Faralla, (1916-1996), was an American abstract painter and sculptor based in California for the entirety of his career as an artist.
Faralla was born in Brooklin, NY and moved to Los Anglese in the 1930s.  He moved to the San Francisco area in the 1930s where he studied art at the California School of Fine Arts.
Faralla focused on painting until about 1959 when he began working with found materials and creating constructions.
This work is an early, surrealist work for the artist and is illustrated in the recent book on the artist 'Faralla : Moment to Moment' by Patricia Watts.
Dated 1943.
Titled 'The Letter' lower left.
Charcoal on paper.
The paper has some slight discoloration.  Otherwise good condition.
Measures 5 x 8 inches sight size, and 10.25 x 13.25 x 1 inches overall.
Click on price to purchase or inquire.