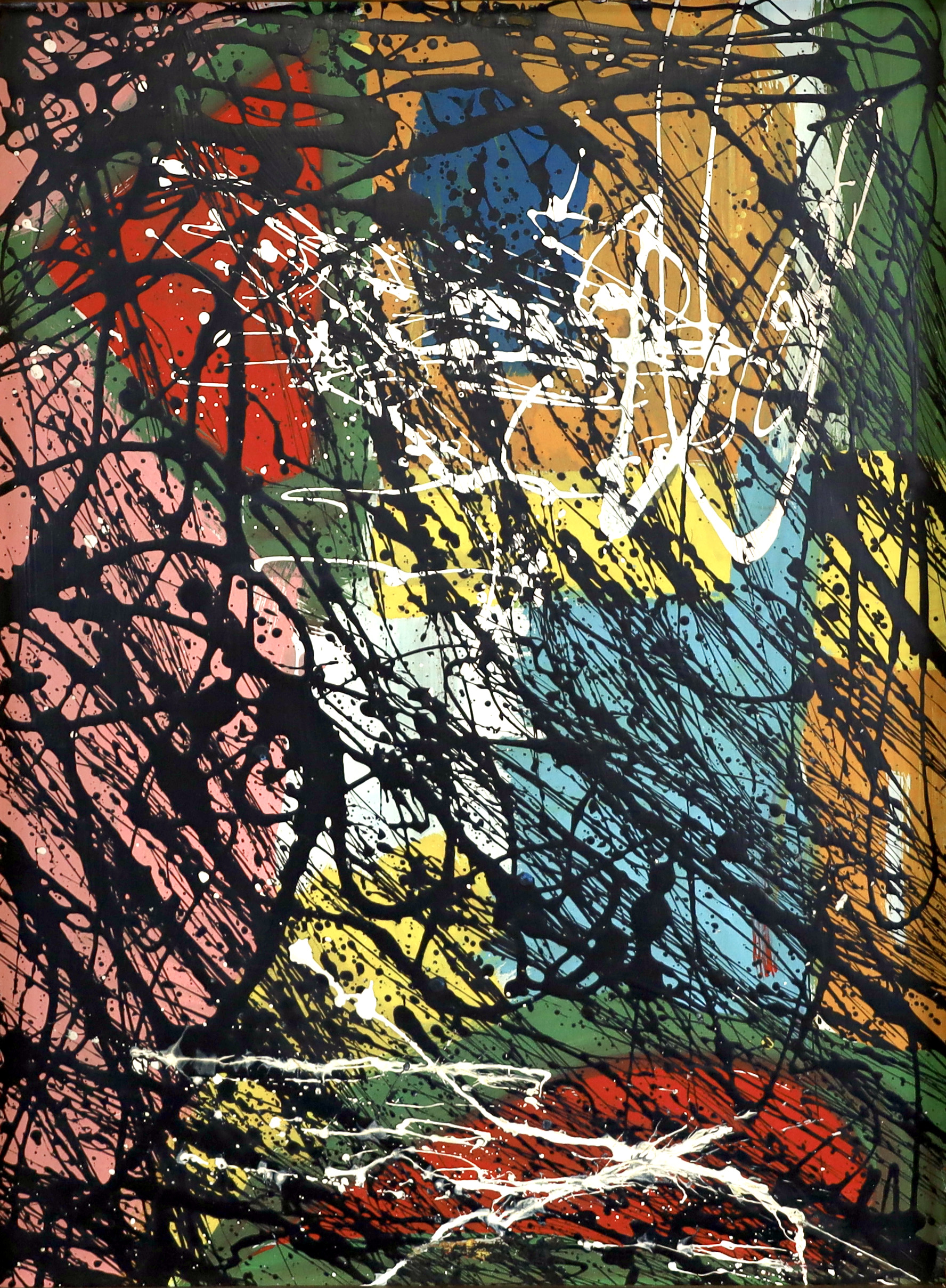 Joseph Meierhans - Action painting
Joseph Meierhans – Action painting.
Joseph Meierhans, (1890-1980), was a Swiss born American abstract painter.
Meierhans came to America in 1917 and lived in Allentown, Pennsylvania before moving to the Bucks County area.
He studied in New York at the Art Students League with Karl Knaths and John Sloan and later became a member of the Society of Independent Artists, the Provincetown Art Association, the Lansdale Art League, and the Lehigh Art Alliance.  He was also a member of the avant-garde group American Abstract Artists.
Meierhans was a prolific artist and created numerous abstract paintings throughout his lifetime.  He was strongly concerned with form and color in his many paintings.
This work is an action painting, and is quite early for this style of painting.  It is an oil on masonite panel and exhibits a brave and bold use of color.
Housed in a unique, artist made frame from the time period.
Measures 25 x 19x 1.5 inches overall including framing.
Click on price to purchase or inquire.