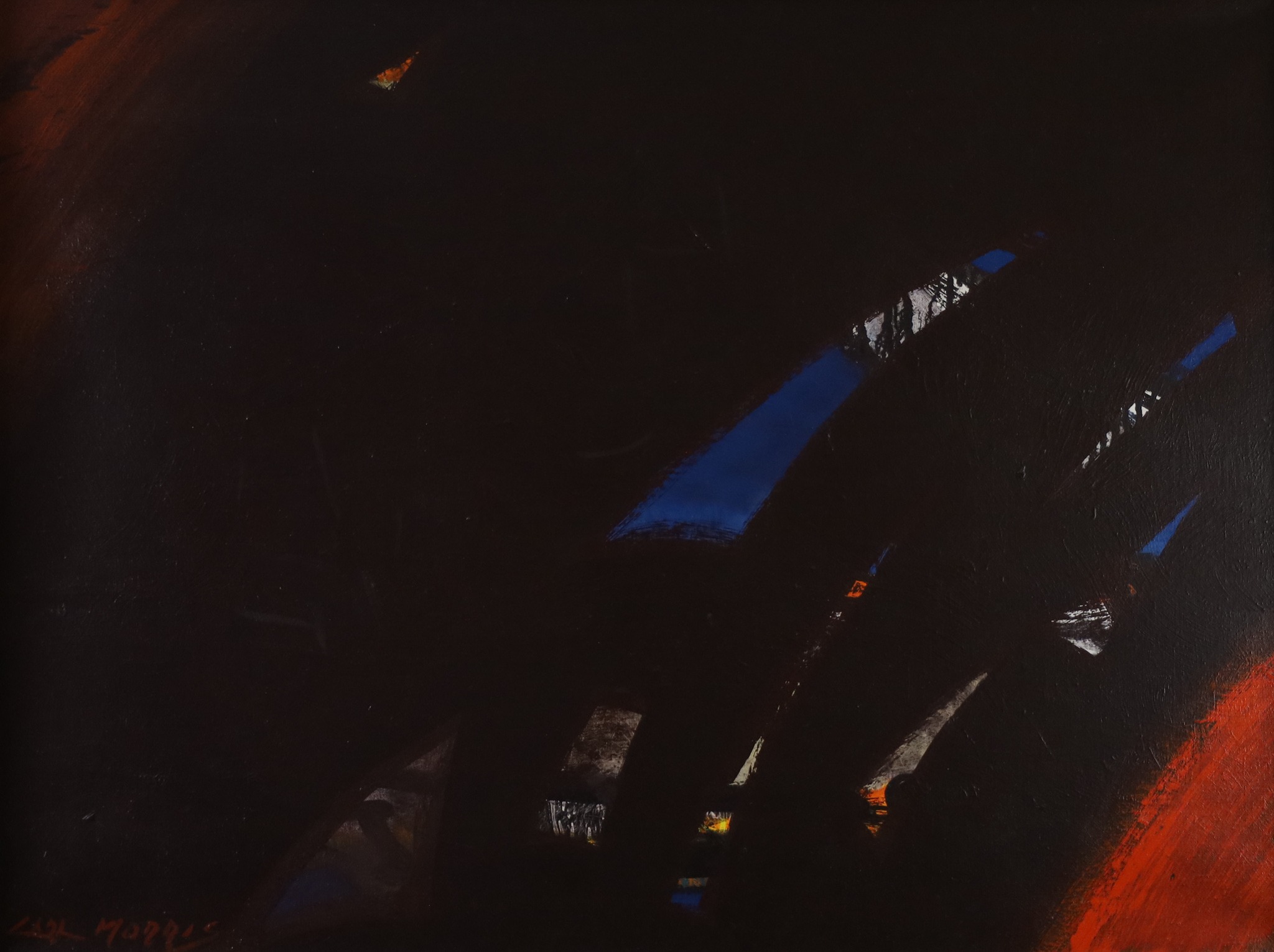 Carl Morris - 1978
Abstract expressionist oil on canvas by Carl Morris.
Carl Morris was a prominent figure in the art scene in Portland, Oregon, and his works are held in many public and private collections.
Morris was born in California, and studied there and abroad, in Paris and Vienna before returning to the US, eventually settling in Portland in the early 1940s with his wife Hilda.  Morris began painting abstract paintings shortly after the end of WWII and was consistent with his style and quality of works throughout the remainder of his life.
Carl and his wife Hilda were good friends with many of the New York abstract expressionist artists but preferred to call the Northwest their home, preferring only to visit NYC.
Both Carl and Hilda have works held by museums across the country including the Seattle Art Museum, Portland Art Museum, The Whitney, The Met, Denver Art Museum, the Guggenheim, Art Institute of Chicago, and the San Francisco Museum of Modern Art.
This work, and oil on canvas, appears to be untitled and is signed and dated 1978.
Measures 37.25 inches by 49.5 inches by 2.5 inches overall including frame.
The condition is excellent.
Click on price to purchase or inquire.