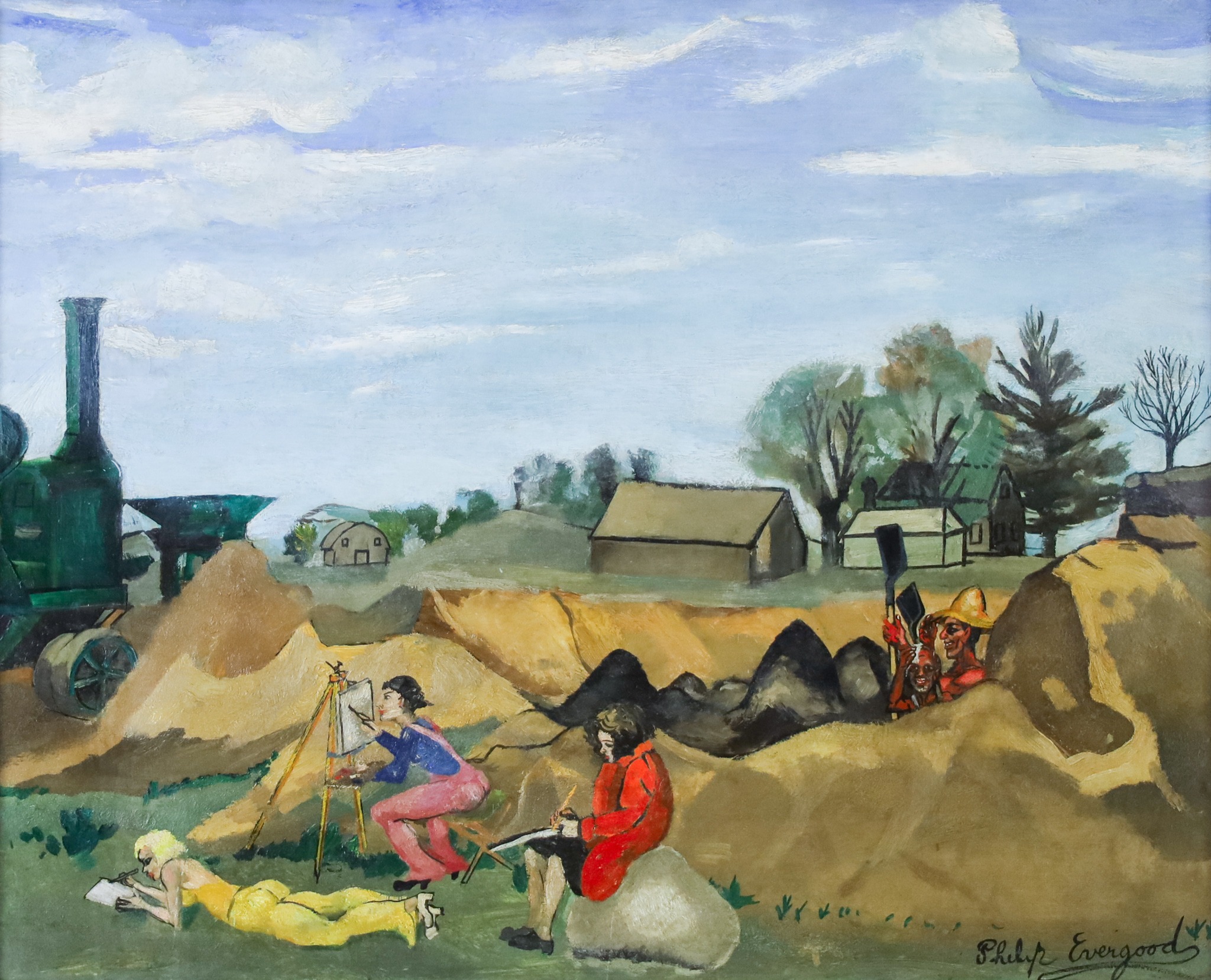 Philip Evergood - 1940
Philip Evergood oil painting of young female art students studying their craft while male workers ogle and gawk from a distance.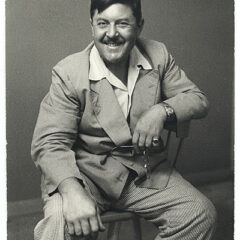 Philip Howard (Blashki) Evergood was one of the leading American modernists of the 20th century.  He was born in New York City and was raised in London, England where he moved in 1909 with his parents. Evergood studied art at Eton University, Cambridge University, and  Slade School of Fine Art.  Returning to New York in 1923 Evergood studied with George Luks and William von Schlegell at the Art Students League.  From 1924 to 1926 he traveled in Europe and studied in Paris at the Academie Julian and again lived abroad from 1929 to 1931.  Evergood was especially influenced by the Spanish artist El Greco and his influences are apparent in Evergood's social realist works he is best known for.  During the 1930s Evergood was involved with the WPA.  Politically active Evergood served as President of the New York Artists Union and taught art at various institutions in the 1940s.  In 1952 Evergood moved to Connecticut where he spent the remainder of his life.
Evergood's works are described as "deliberately awkward, sophisticated, humorous,  fantastical, symbolic, gritty, intentionally overstated, and playful", blending reality and fantasy while delivering a social commentary.
This work from 1940 depicts three young female art students sketching en plein air near industrial equipment in what appears to be the outskirts of town while two sweaty male workers shovel coal and gawk from a distance behind.
Titled: Students of Nature
Good condition.  Recently cleaned.
Dated 1940.
Oil on masonite panel, framed in a period frame.
Measures 21.5″ x 26.75″ sight size,and  30″ x 34.5″ x 2″ overall including framing.
Click on price to purchase or inquire.