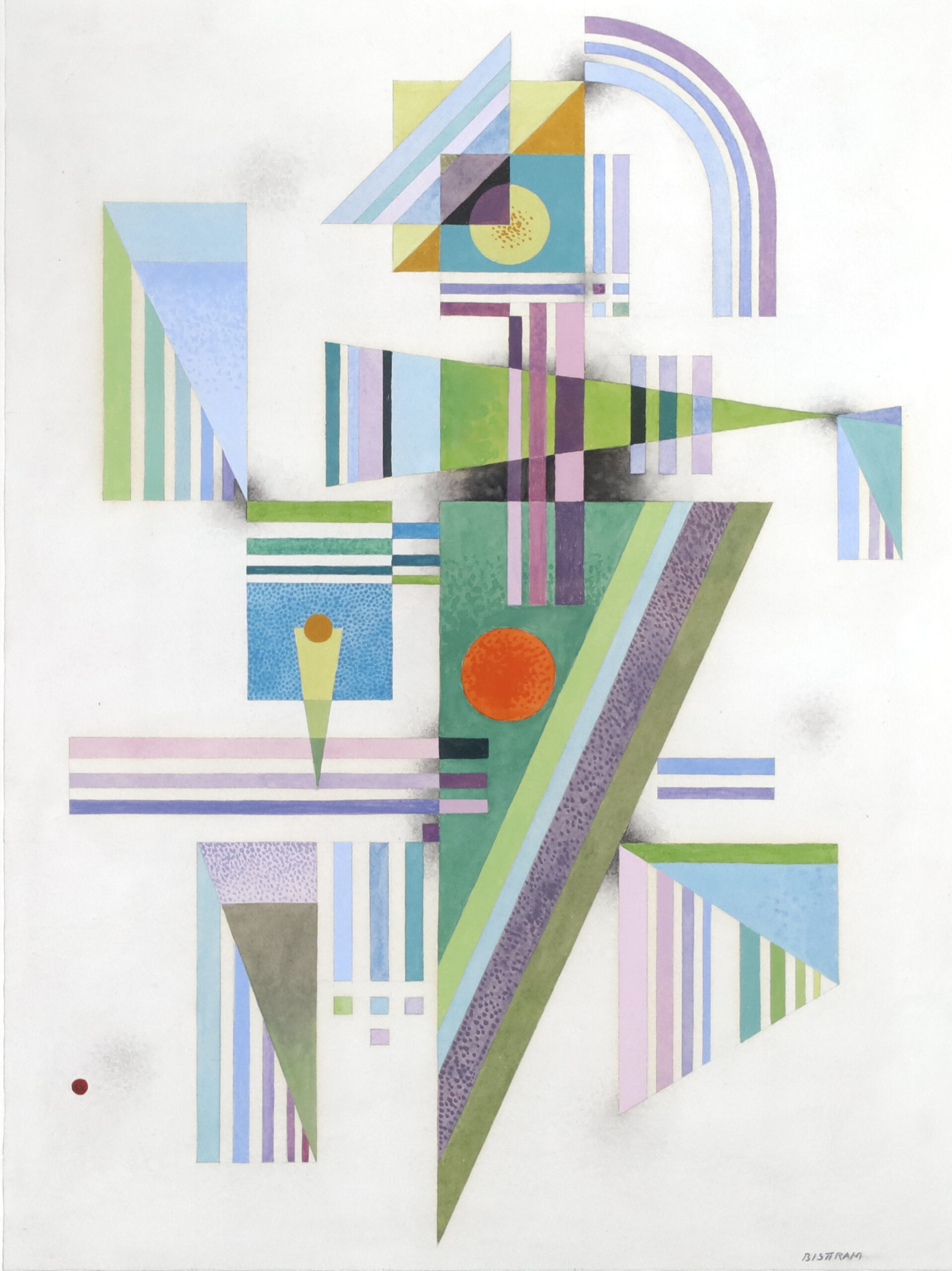 Emil Bisttram - Thunderbird
Emil Bisttram watercolor.
Emil Bisttram, (1895-1976), was a leading modernist painter in the American Southwest who created iconic abstract paintings and influenced and continues to influence young American artists.
Bisttram studied in New York at the National Academy of Design, Cooper Union, and the Art Students League before traveling to Mexico to study with Mexican muralist, Diego Rivera.  In 1931 Bisttram settled in Taos, New Mexico and opened the Taos School of Art.  In 1938 Bisttram co-founder theTranscendental Painting Group which promoted non-objective painting and was most concerned with the spiritual intentions of art.
This work was likely created in the 1940s and is titled 'Thunderbird'.
It measures 17.5 x 13.25 inches sight size, and 30 x 27.5 x 1.25 inches overall including framing.
From a Stanford University professor's estate.
Still housed in the original frame, under glass.
Good condition.
Click on price to purchase or inquire.