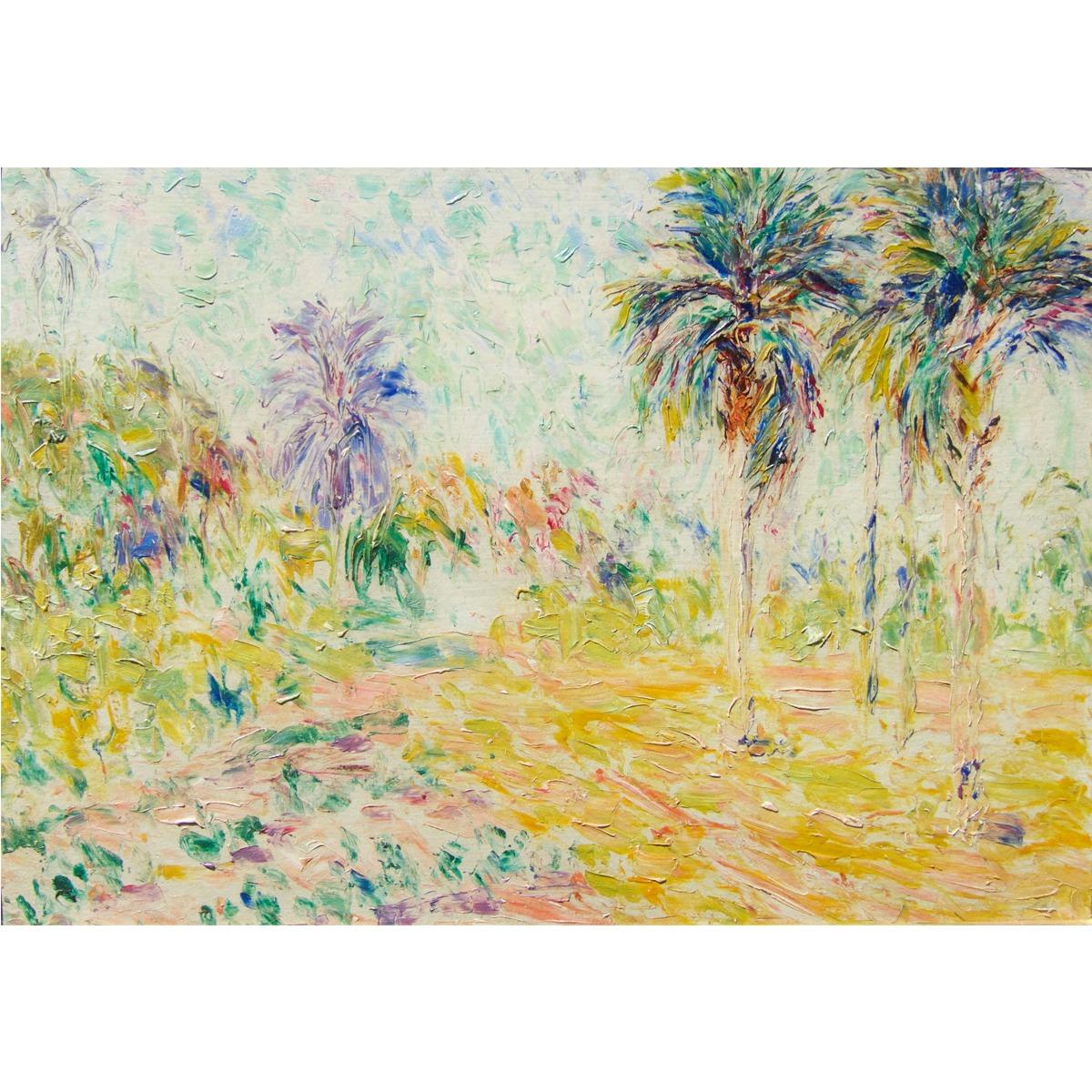 William H. Clapp - 'Cuba' - circa 1915
Impressionist landscape painting by Society of Six painter William Henry Clapp.
William Henry Clapp was an influential California artist and a member of the Society of Six along with Selden Gile, Maurice Logan, August Gay, Louis Siegriest, and Berhard von Eichman.
Clapp, (1879-1954), was well known for his impressionist, fauvist, and pointillist paintings that were highly influenced by Claude Monet.
Clapp lived, worked and studied in the US, France, Spain, Cuba and Canada.  His works were exhibited widely and his works are held today in prestigious institutions including the Smithsonian American Art Museum and the Musée national des beaux-arts du Québec.
This work is unsigned, which is common for work from this period by Clapp and most likely depicts a scene from Cuba, where Clapp lived from 1915 to 1917.
The painting is housed in a contemporary frame, and retains a label from a previous gallery inventory.
Measures 9.5 inches by 13.5 inches sight size, and 17.5 inches by 21.5 inches by 1.75 inches overall including framing.
Great condition.
Click on price to purchase or inquire.