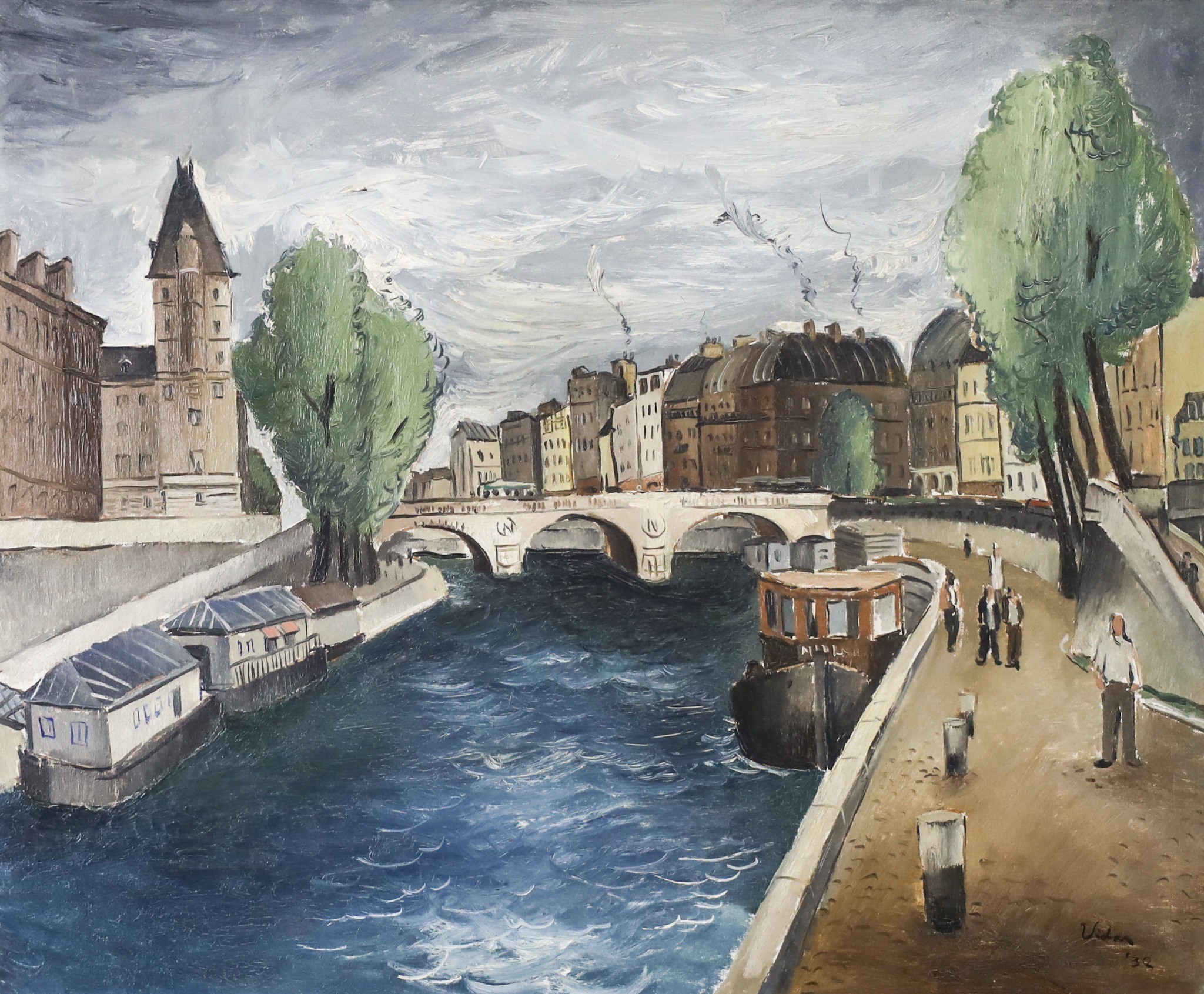 Frede Vidar - Pont Neuf - 1932
Oil painting of the Pont Neuf bridge circa 1932 by Frede Vidar.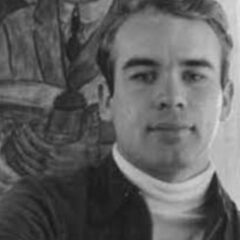 Frede Vidar, 1911-1967, was a Danish-born American painter whose works are held by many private and public collections, including the MoMA, SFMoMA, and the National Gallery of Denmark.
Vidar worked in San Francisco for the WPA and was one of a select few artists chosen to decorate San Francisco's Coit Tower.  Vidar had one-man shows in Paris, New York, Barcelona, Brussels, and Melbourne, Australia.  He won the Chaloner Foundation's biennial prize in 1935, 36, and 37, and received a John Simon Guggenheim fellowship in 1946.  He was an artist and correspondent for 'Life' and 'Fortune' magazines, and he taught art at Washington University in St. Louis, and the University of Michigan in Ann Arbor, Michigan.  Vidar exhibited at the San Francisco Art Association, 1932, the Oakland Art Gallery, 1932,  the San Francisco Museum of Art in 1935, and the Golden Gate International Exhibition in 1939.
This work is a Parisian scene depicting the Pont Neuf spanning the Seine river in Paris,
Dated 1932, and signed lower right.
Measures 20.75 inches x 25.25 inches sight size, and 27.75 inches x 32.25 inches x 2 inches overall including framing.
Good condition.
Click on price to purchase or inquire.