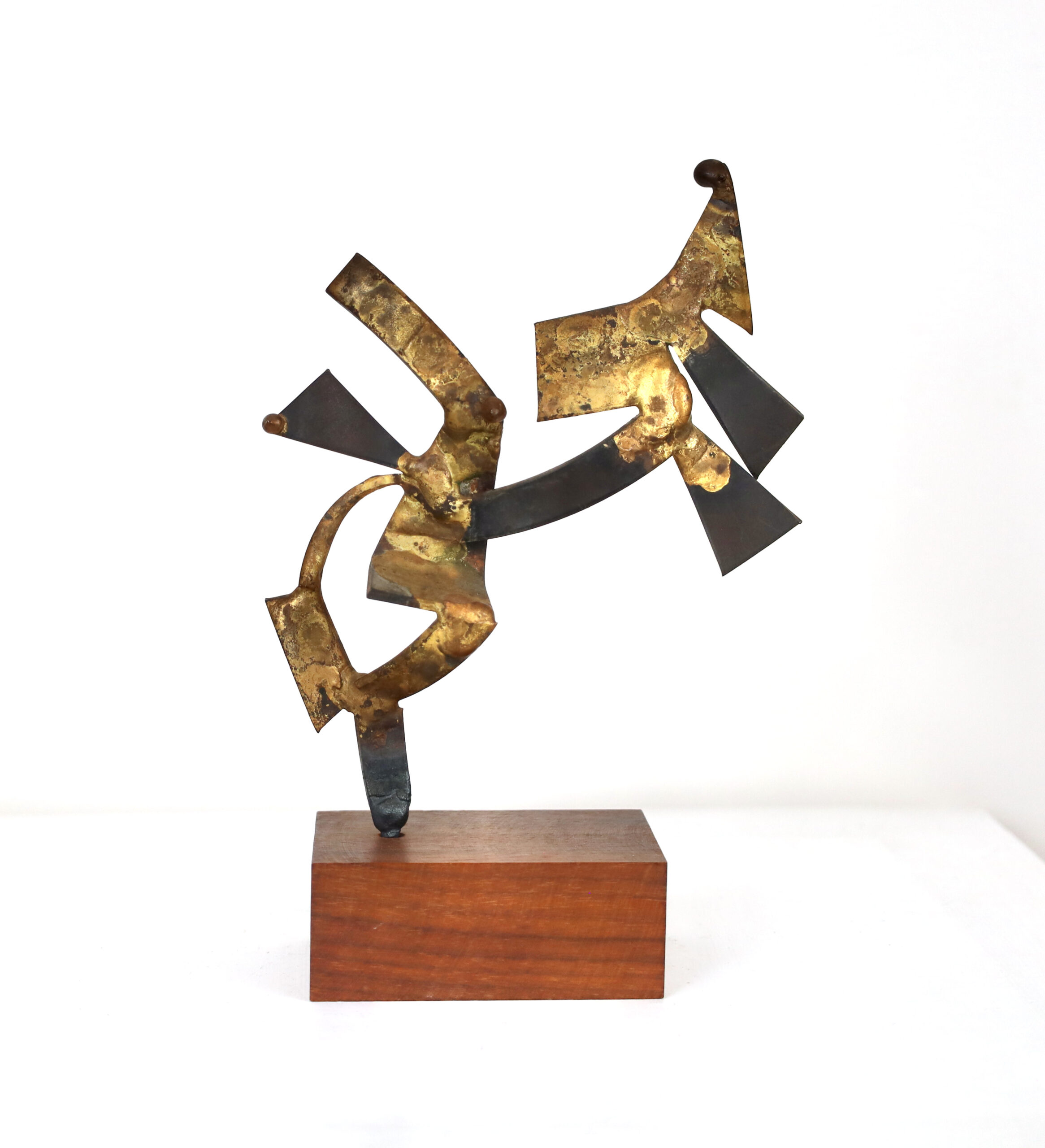 Sidney Gordin sculpture - 1970
Abstract sculpture by Sidney Gordin.
Sidnney Gordin, (1918-1995), was an Russian-born American abstract artist who lived and worked in the San Francisco Bay Area.
Gordin was an influential instructor at University of California, Berkeley for almost 30 years, from 1958 through 1986.
This work is a welded steel elements mounted on a wood base, and is signed and dated on the bottom.
1970
Measures 8.25″ x 6″ x 3″ overall.
Excellent condition.
Click on price to purchase or inquire.