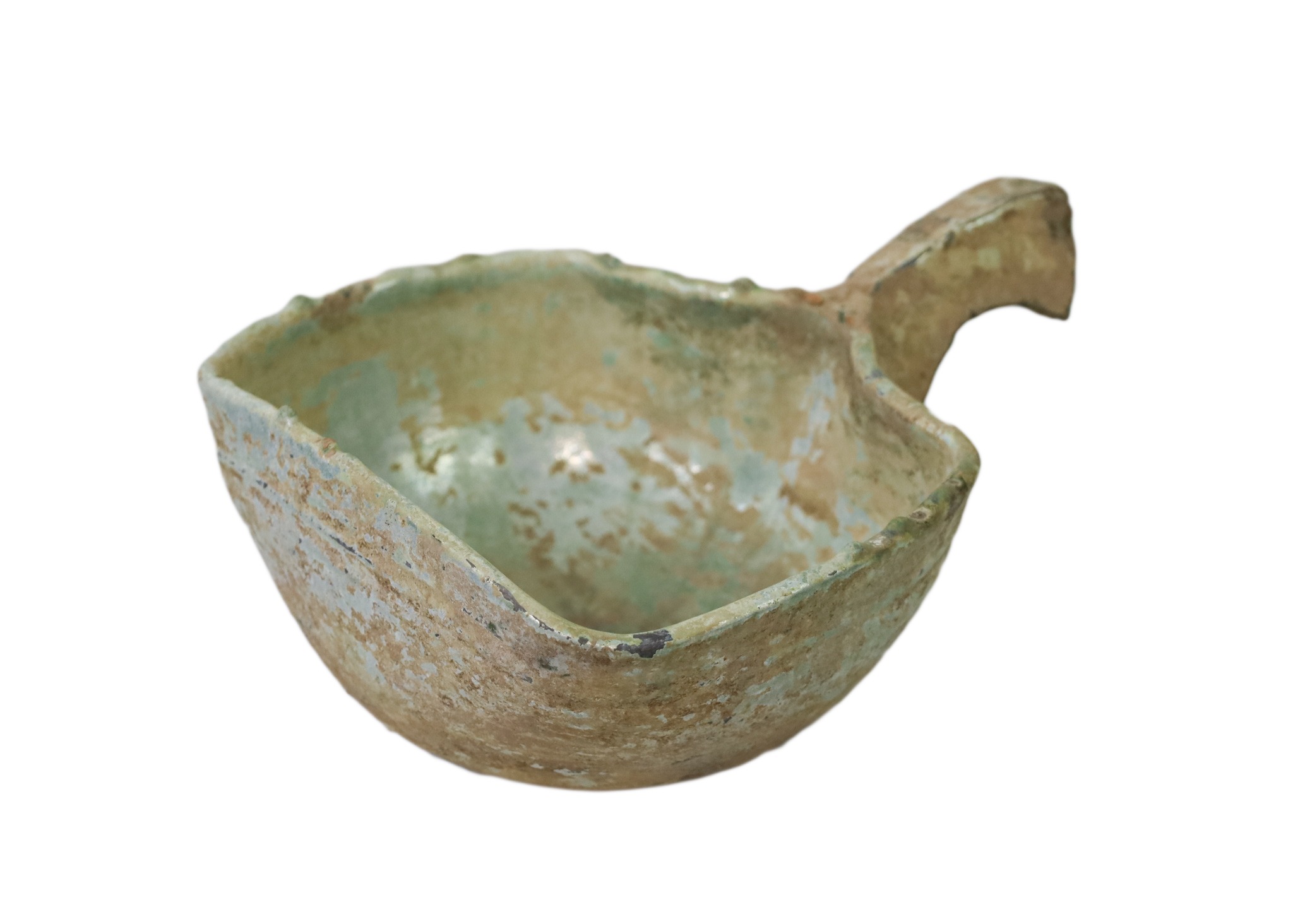 Han Dynasty Ladle
Green glazed, red clay bowl from the Han dynasty, China (206 B.C. to 220 A.D.).
Similar pieces are held in museum collections including the Metropolitan Museum of Art.
This bowl has a squared-off form with an arching handle and a green glaze with silvering highlights that may be due to degradation.  The outcome, whether intentional or incidental, is a wonderful iridescent, luster-like glaze which quite possibly why it was in the collection of famous American enamelist June Schwarcz.
From the collection of June Schwarcz.  Acquired from James Snidle Gallery, San Francisco in 2015.
Good condition overall, especially considering the age of the piece and the use it must have seen.
Measures 9 inches, by 7.5 inches, by 4 inches.
Click on price to purchase or inquire.