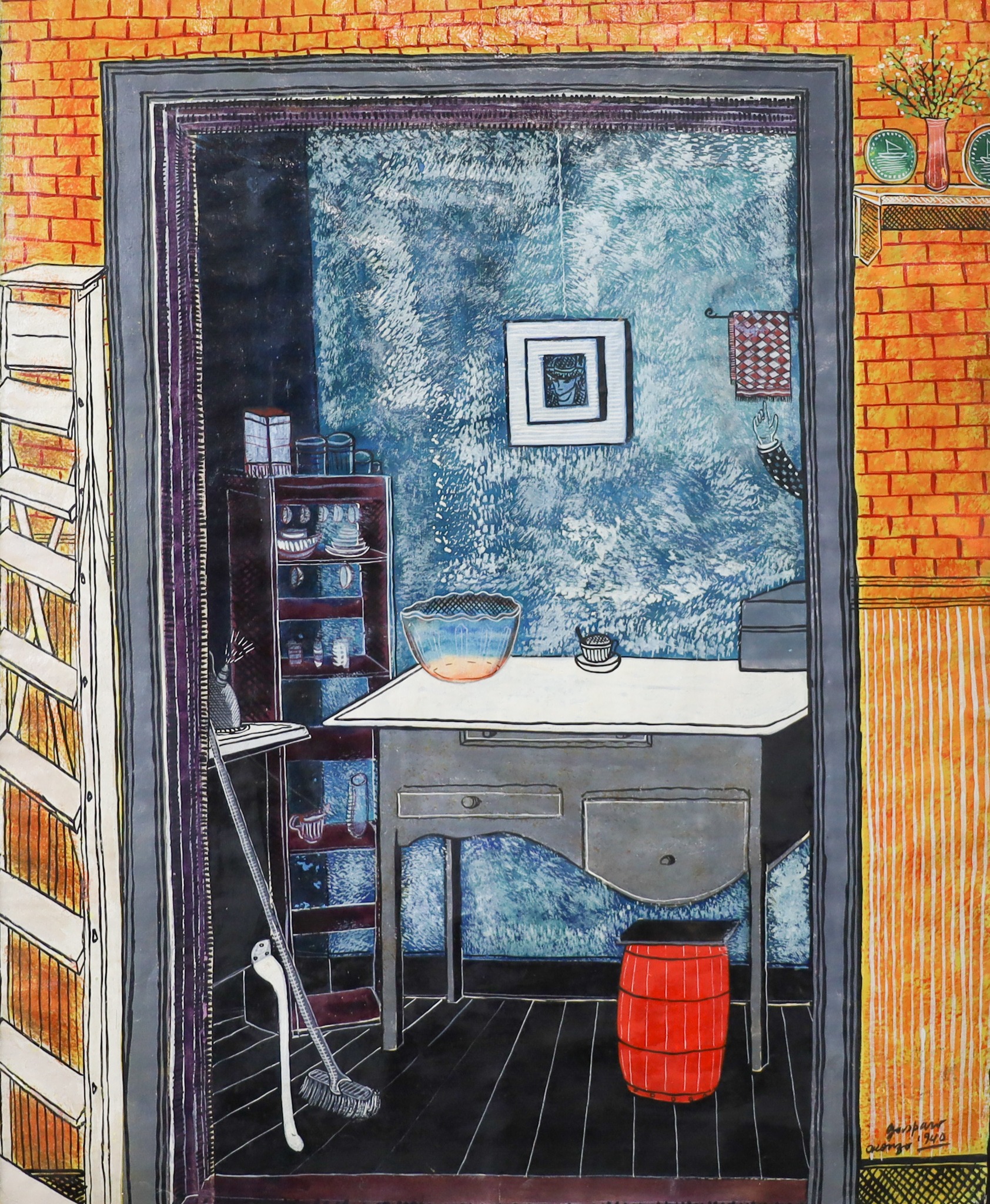 Oronzo Gasparo - 1940
1940 still life painting by Oronzo Gasparo.
Oronzo Vito Gasparo, 1903-1969, was an Italian-born American modernist painter.
Gasparo studied, worked, and exhibited in New York in the 1930s and 1940s and was highly influenced by his mentor and teacher, Preston Dickinson.
He worked for the WPA during the great depression and lived in California for a short period.
Gasparo exhibited at the Museum of Modern Art in1936, the Pennsylvania Academy of Fine Arts in 1938, the Golden Gate International Exposition in San Francisco in 1939, the Oakland Art Gallery in 1939, and the New York World's Fair in 1939.
During his lifetime he had over 40 one-man shows beginning in 1928.
His works are held in public and private collections including the Museum of Modern Art in New York.
This work is an oil on heavy paper and shows Gasparo's penchant for patterning and color.
Dated 1940.
Framed in a new frame under glass.
Great condition.
Measures 23.5 inches by 19 inches paper size, and 30 inches by 26 inches by 1.5 inches overall including the frame.
Click on price to purchase or inquire.