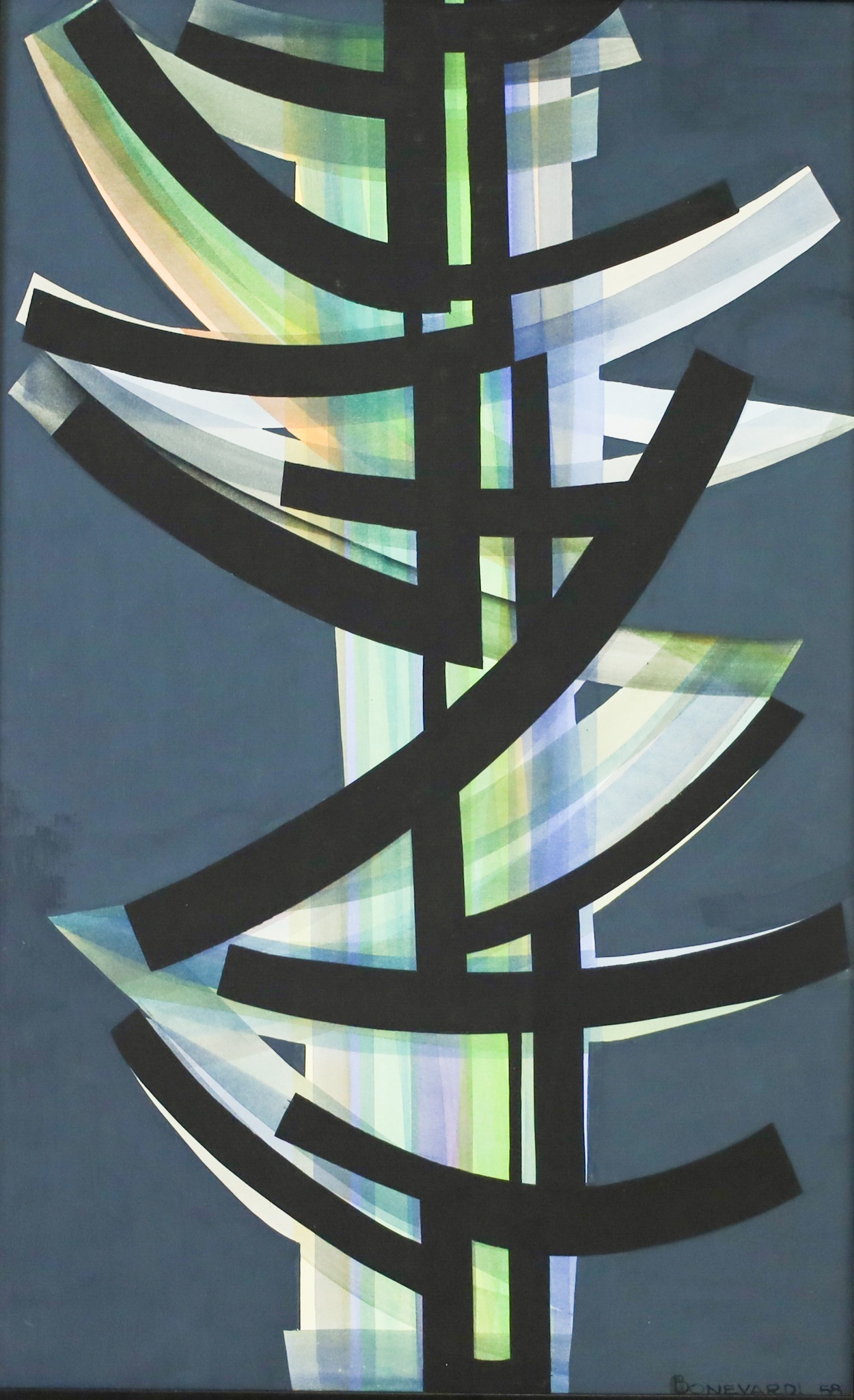 Marcelo Bonevardi - 1958
Marcelo Bonevardi abstract gouache on mounted paper.
Marcelo Bonevardi was an Argentina born architect that turned his attention to painting and moved to New York City where he spent the majority of his career creating abstract paintings and shaped canvas works.  Bonevardi exhibited his works in exhibitions around the world.  His works are held in many public and private collections.
Titled 'Composition with Blue'
Dated 1958 and signed lower right.
Good original condition.
Measures 22.75 inches x 14.70 inches x 1.75 inches including metal frame.
Provenance: from the collection of Mr. Georges R. Francoeur, 1960 Design alumnus of Cranbrook Academy of Art, and a major contributor to the museum at Cranbrook.
Click on price to purchase or inquire.