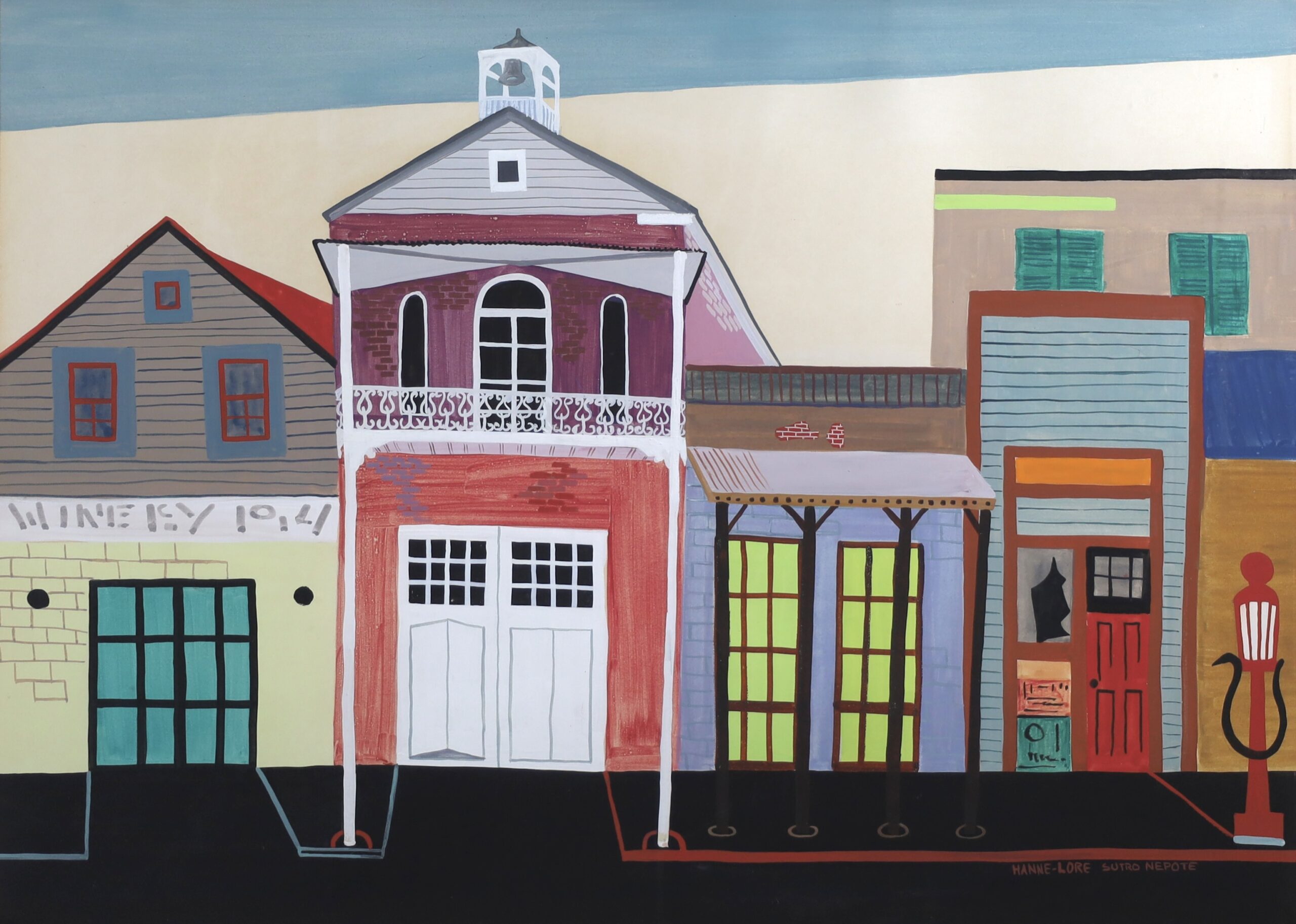 Hanne-Lore Sutro Nepote
Hanne-Lore Sutro Nepote, (American 1923-2013).
A colorful modernist street scene by Hanne-Lore Sutro Nepote, wife of artist Alexander Nepote. Hanne-Lore was yet another female artist that gave up her career as an artist to raise a family and support her husband who was also an artist.
Recently purchased at a San Francisco Bay Area fund raising event. Previously exhibited at the Peninsula Art Association Art Show, and let out from the San Francisco Museum of Art rental gallery. (labels verso).
Framed in a metal frame under heavy glass.
Circa 1948.
Excellent condition.
Measures 16 x 22 inches sight size, 24.25 x 30.25 x 1 inches overall, including framing.
Click on price to purchase or inquire.