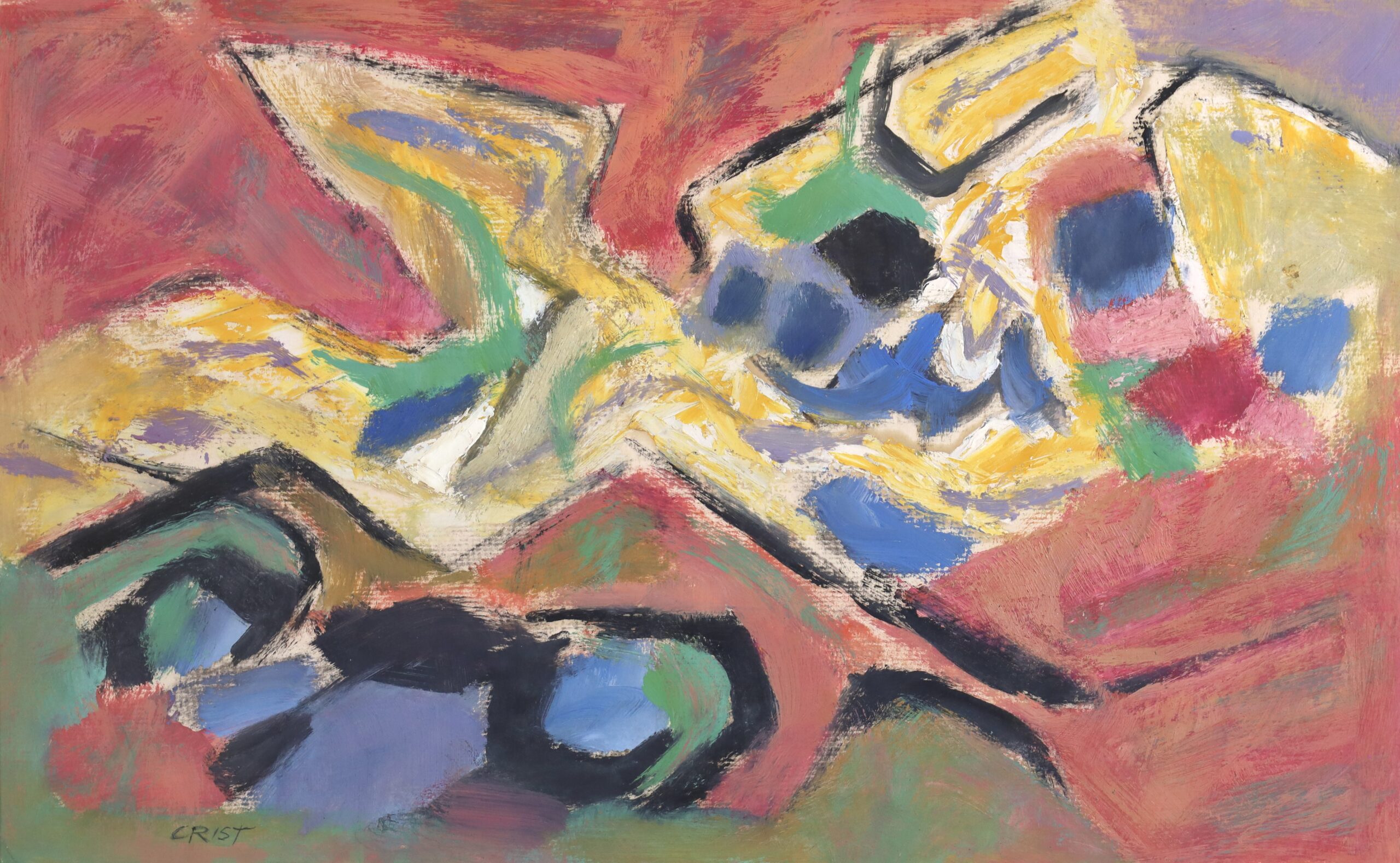 Richard Crist - Abstraction
Richard Crist, (1909-1985), was an American abstract artist working in Pennsylvania.
Crist began his formal art education at the Carnegie Institute in Pittsburgh, and continued his training at the Art Institute of Chicago.
Crist moved to New Hope, Pennsylvania around 1940.
His early work in New Hope bordered on Precisionism, but soon was encouraged by Lloyd Ney to paint non-objective work.
In the late 40's he moved to Somerset, Pennsylvania with a banker patron who hoped to establish an art colony there.
He settled in the Woodstock Art Colony in 1960 and remained there until his death in 1985.
Crist exhibited work at the Associated Artists of Pittsburgh, the Butler Institute, the Cincinnati Art Museum, the Museum of Non-Objective Art (now the Guggenheim), and the Whitney Museum.
This work is an oil on paper, and is housed in a quality contemporary frame under UV plexiglass.
Measures 9.5 x 15.5 inches sight size, and 17 x 23.75 x 2 inches overall including framing.
Click on price to purchase or inquire.