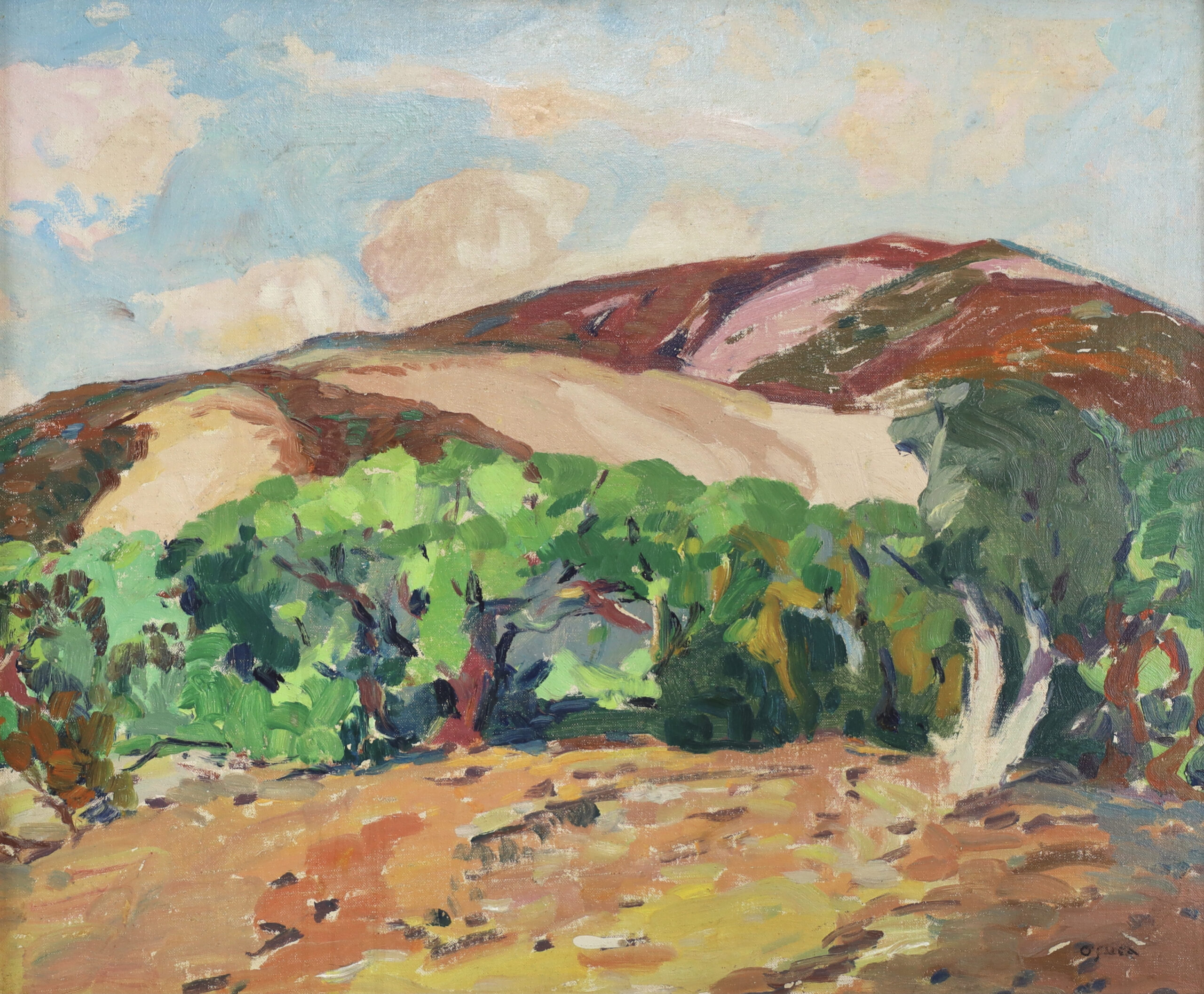 John O'Shea - California landscape painting
John O'Shea – California landscape painting.
John O'Shea, 1876-1956), was an Irish born painter whose bold, vibrant works were regarded as modern among his contemporaries.
At age 16 O'Shea immigrated to New York City where he began his art studies at the Adelphi Academy, and then at the Art Students League.  In 1913 O'Shea moved to California, living first in Pasadena, then Laguna Beach area, before settling in the Monterey area where he had studios in Carmel and Pebble Beach.
O'Shea traveled widely taking in ideas and garnering subject matter for his paintings, including trips to Tahiti, the South Seas, Hawaii, Arizona, and Mexico.
In the late 1930s O'Shea was voted President and Director of the Carmel Art Association.
O'Shea ceased to paint in 1940.  At the time of his death in 1956 he was remembered in a local obituary as 'one of Carmel's most distinguished artists'.
His bold style of painting often had him described as a Post-Impressionist, with a style similar to Vincent Van Gogh.
This work comes from the estate of the artist and bears an estate stamp verso.
Housed in a quality contemporary frame.
Measures 19.5 x 23.5 inches sight size, and 23.5 x 27.25  x 1.5 inches overall including the framing.
Click on price to purchase or inquire.