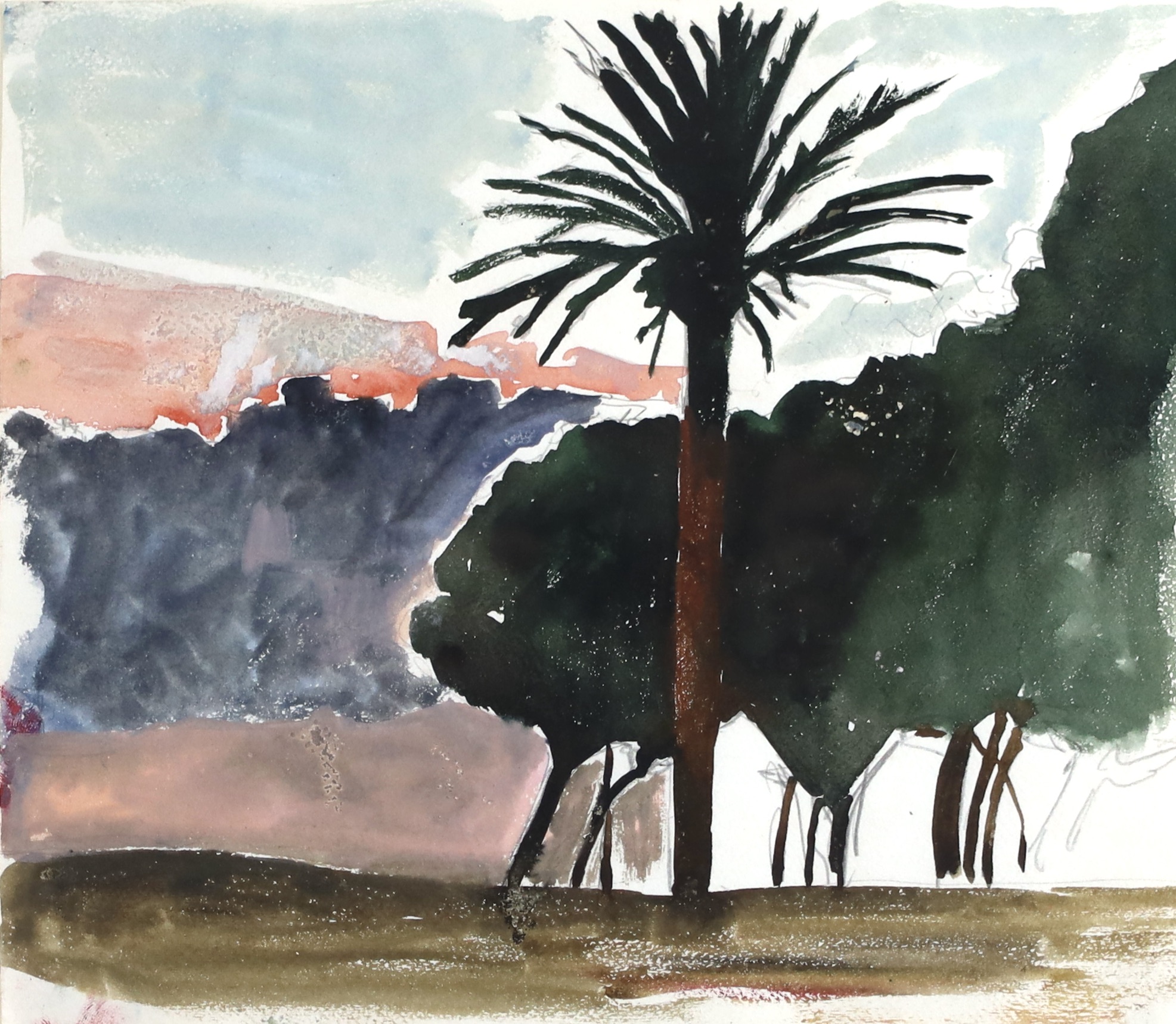 Joseph Stella - exhibited watercolor
Joseph Stella, (1877-1946), was one of America's foremost modernist painters in the early 2oth century.
Stella was born in Italy in 1877.  At the age of nineteen, he immigrated to New York City.
In 1897 he studied at the Art Students League. The following year he enrolled in classes at the New York School of Art where he studied with William  Merritt Chase.
From 1905 to 1906 Stella supported himself by working as a magazine illustrator.  In 1909 Stella traveled to Europe where he immersed himself in the avant-garde art of Europe, especially the artists of Italy and France.
Returning to the United States Stella began to paint colorful, semi-abstract, figue studies and still life paintings.
In 1913 Stella joined other avant garde artists of the time in exhibiting in the Armory Show in New York City.
Stella was a prolific painter throughout his life, and exhibited widely and held memberships in both the Societe Anonyme and the Modern Artists of America.
His paintings can be found in the collections of the Museum of Modern Art, the Metropolitan Museum of Art, the Art Institute of Chicago, and the Musee Nationale in Paris among others.
Joseph Stella's work is represented in over 250 books on American Art including 6 monographs.
This work is a watercolor on paper, and has been exhibited in several shows.  It has multiple exhibition labels verso.
Measures 9 x 10 inches sight size, and 15 x 16.75 x 2 inches overall including framing.
Click on price to purchase or inquire.