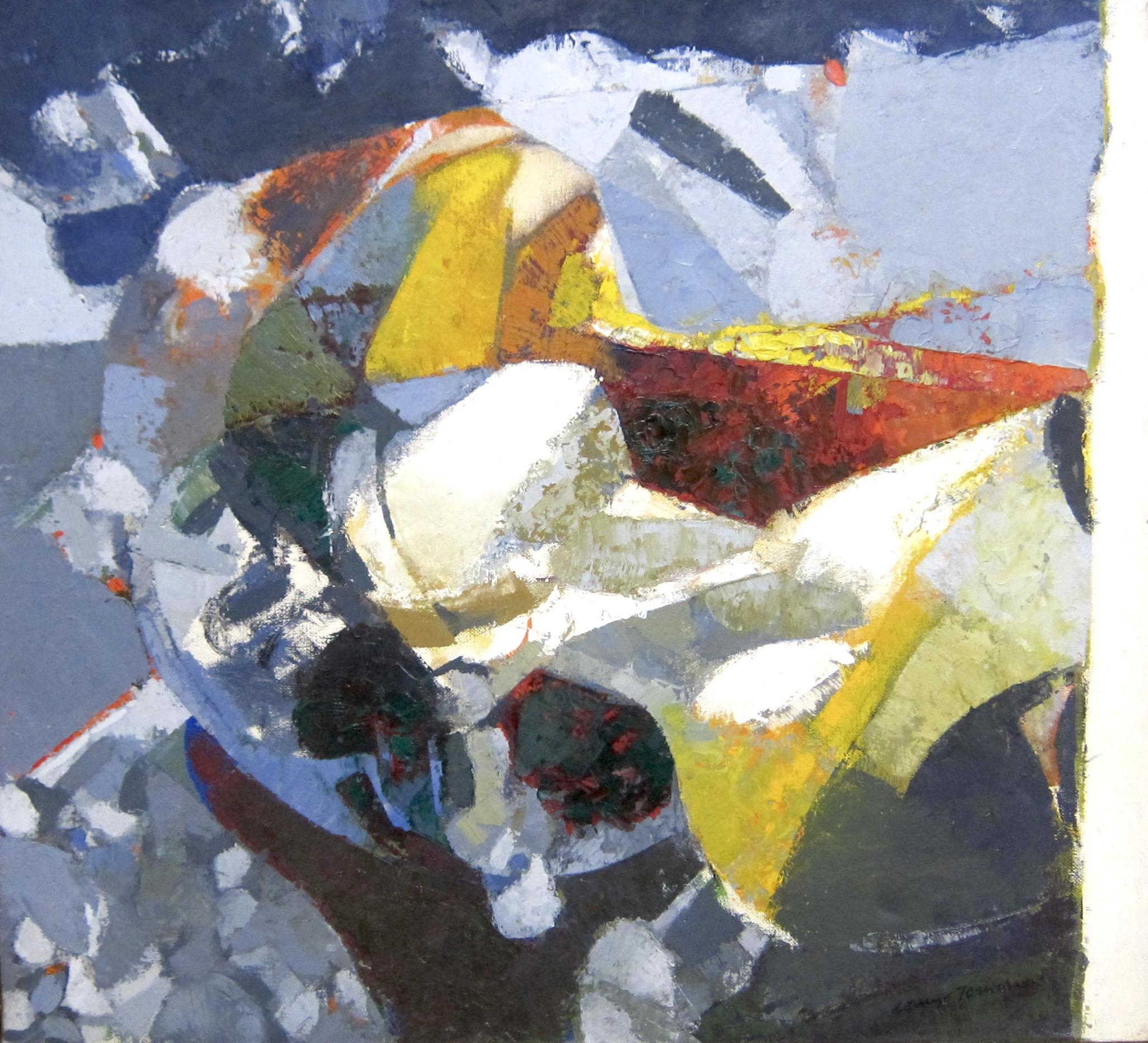 Lorenzo Tornabuoni
Lorenzo Tornabuoni, 1934-2000, was an Italian painter and printmaker known for his abstract works, often with figures yet sometimes non-representational.
This works is oil on canvas and was previously in the collection of a long-time gallery assistant at William Sawyer Gallery, San Francisco, CA.
Measures 19.75 inches by 21.75 inches sight size, and 23.25 inches by 25.25 inches by 2 inches overall including framing.
The frame has some wear.
Provenance:  William Sawyer Gallery, San Francisco, CA