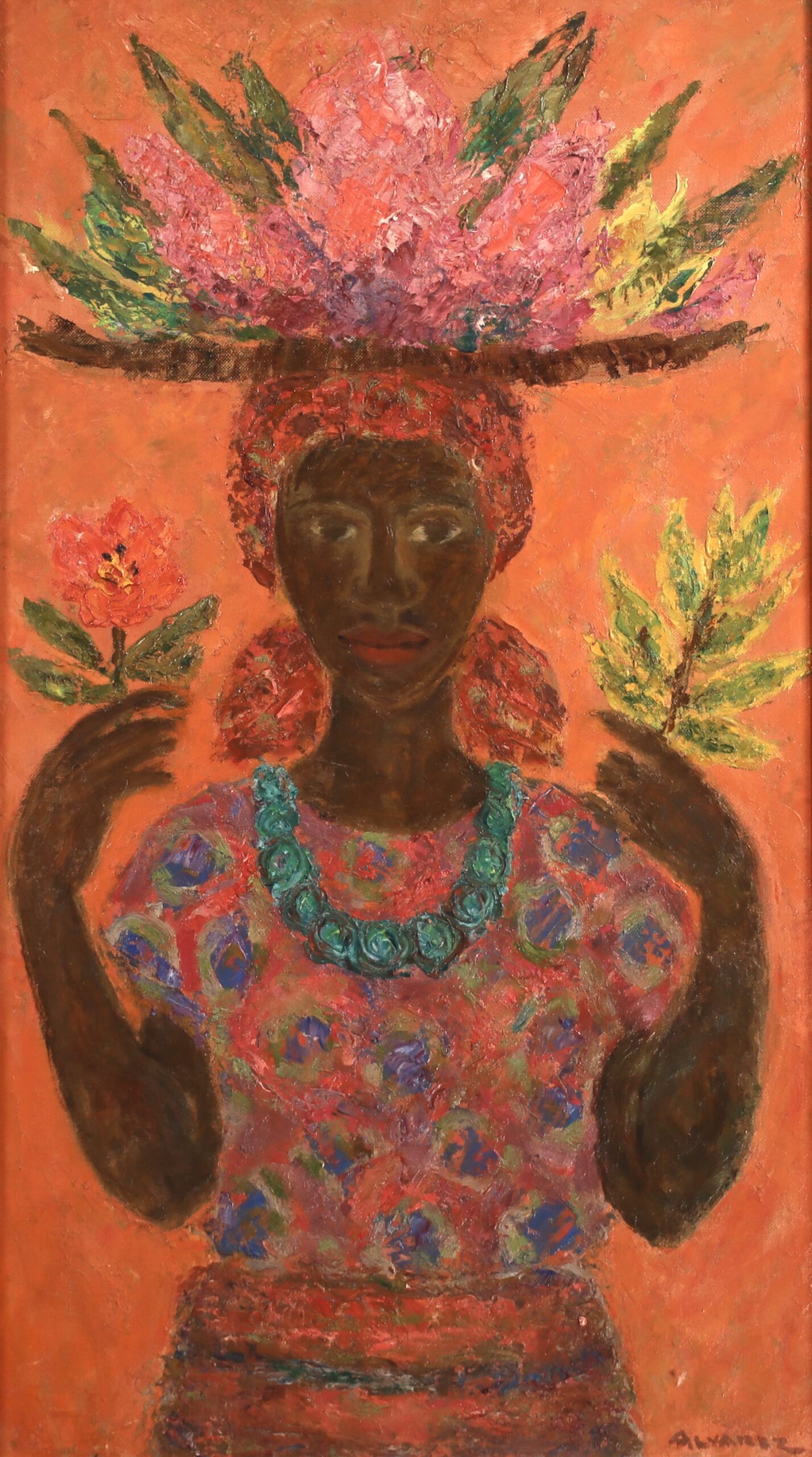 Mabel Alvarez - Woman of Haiti
Mabel Alvarez, (1891-1985), was born on the island of Oahu, Hawaii.
Alvarez moved with her family to California in 1906. In 1909 Alvarez' artistic talents were recognized by her high school art teacher.
Alvarez became acquainted with early American modernists working in Los Angeles and studied and worked with artists William Cahill, Morgan Russell, and Stanton MacDonald-Wright.
Alvarez' openness allowed her to consider alternative concepts willingly and studied spiritual concepts.  She traveled the world studying art and foreign thoughts and philosphies.
Alvarez was a member of: the Group of Eight; Los Angeles Art Association; California Art Club; San Diego Fine Arts Society; American Federation of the Arts; Los Angeles Museum Association.
Her work has been exhibited at: the San Francisco Art Association, 1918; Art Institute of Chicago, 1923; Museum of Modern Art, 1933;  Crocker Art Gallery, Sacramento, 1951; Los Angeles County Museum of Art, 1929 (solo), 1941 (solo), 1954, 1955, 1980 (solo).
Alvarez won many awards during her lifetime for her work, including a silver medal, Panama California Expo, San Diego, 1916; California Art Club, 1918, 1919, 1933; Federal Women's Club, 1923; Laguna Beach Art Association; Oakland Art Gallery, 1938; Honolulu Printmakers, 1939; and Laguna Beach Museum, 1984.
This work is an oil painting and is titled 'Woman of Haiti'.
Measures 24.75 x 14.75 x 2 inch overall, including framing.
Click on price to purchase or inquire.