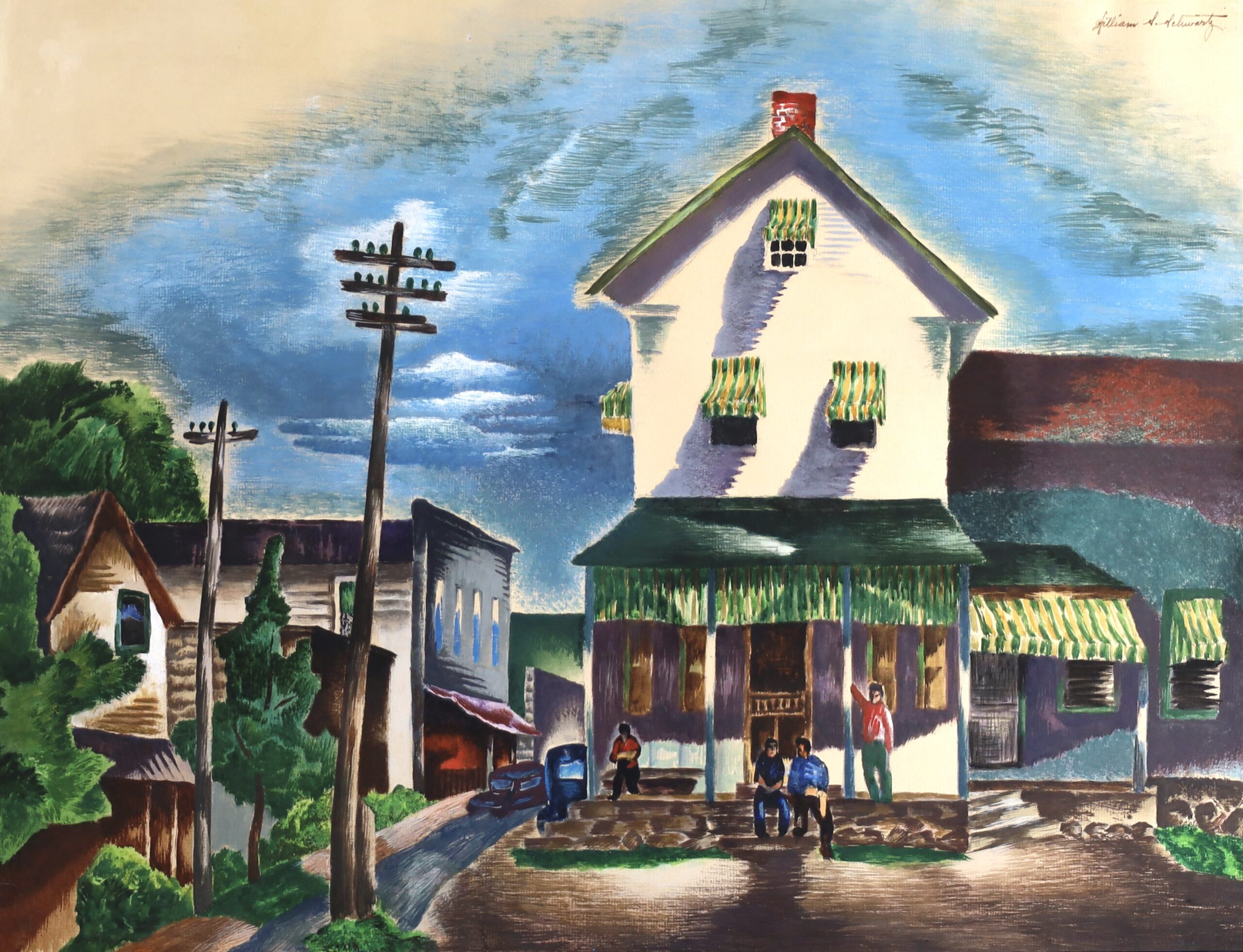 William Samuel Schwartz - Watercolor
William Samuel Schwartz, (1896-1977(, was a Russian born American painter and printmaker.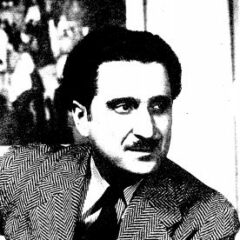 Schwartz studied at the Vilna Art School in Russia from 1908 to 1912.
At the age or sixteen he immigrated to America where he enrolled in the Art Institute of Chicago. To support himself, Schwartz worked waiting on tables, ushering in theatres, and singing in concerts and operas.
After earning a degree from the Art Institute, he quickly became a nationally known and highly regarded artist.
Since 1922, Schwartz's works have been written about and reproduced in over 100 publications.
During his lifetime Schwartz received awards from the Detroit Institute of Arts; Art Institute of Chicago; Covenant Club, Chicago, Prizes, 1936-1941; First National Lithography Exhibition, Oklahoma Art Center, Honorable Mention; Corpus Christi Art Foundation, Corpus Christi, Texas, Honorable Mention; Union League Club of Chicago, First Prize; and others.
Schwartz' works have been exhibited in the Metropolitan Museum or Art, Museum of Modern Art, Whitney Museum, Pennsylvania Academy; Art Institute of Chicago, Oklahoma Museum, Dallas Public Museum, and others.
His works are also held in the permanent public collections of the Art Institute of Chicago, the San Francisco Museum, the Joslyn Art Museum, Pennsylvania Academy of Fine Arts, Santa Barbara Museum of Art, Denver Art Museum, Montclair Art Museum, the Detroit Institute of Arts, the Musee Julf, Paris, France, En Herod Museum, Tel Aviv Museum, Israel, and the Bir-Bidjan Museum, Russia.
This work is a watercolor on paper, and is housed in a quality contemporary frame under UV plexiglass.
Measures 17.75 x 23 inches sight size, and 24.75 x 30 x 2 inches overall including framing.
Click on price to purchase or inquire.