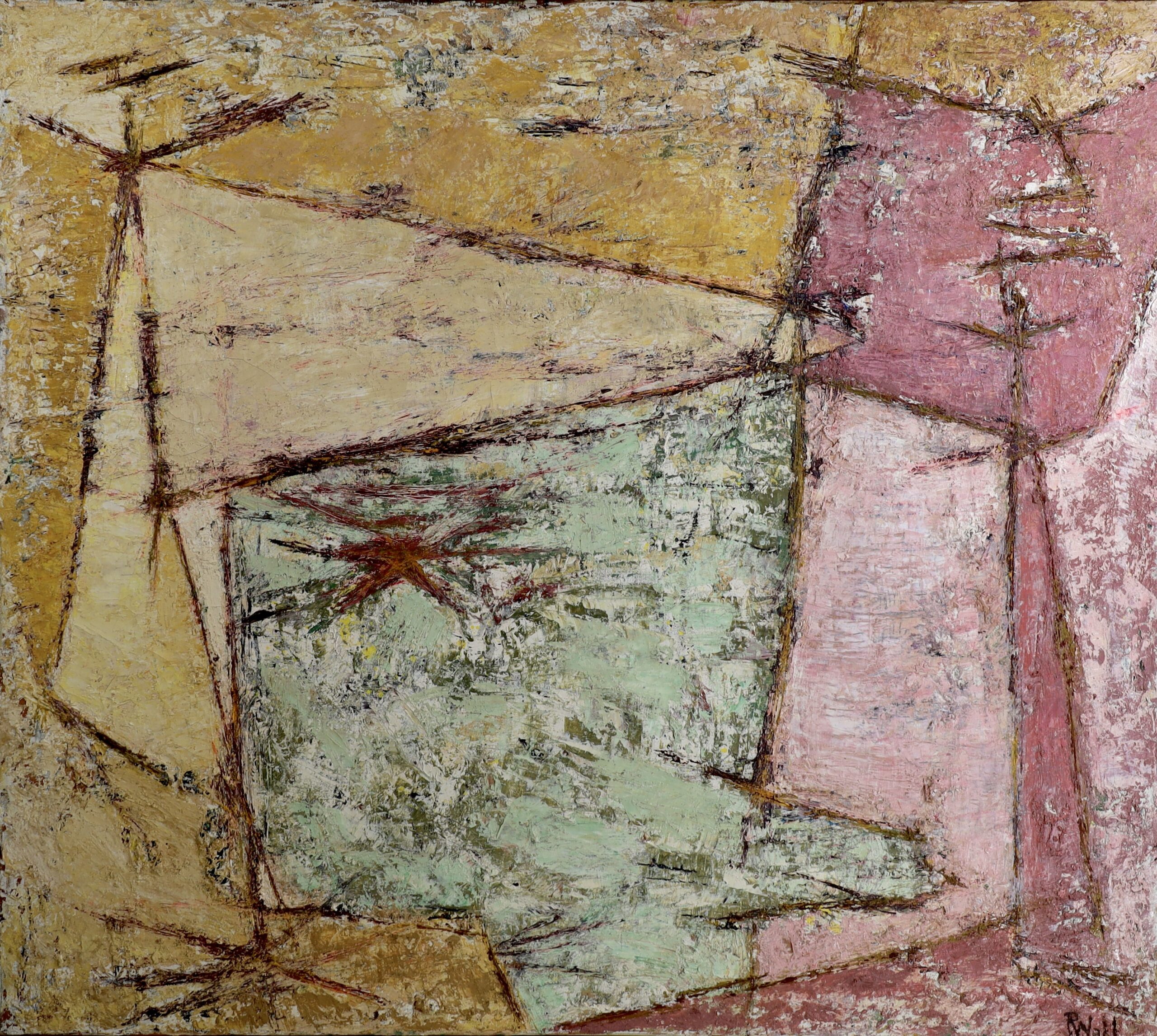 Ruth Wall - Abstraction
Ruth Wall, (1917-2009), was an American abstract expressionist painter and printmaker who worked in the San Francisco Bay Area.
Wall exhibited occasionally, but was more interested in the creative process than adulation who seemed to prefer working in her North Beach studio.
Ruth Wall was born in Wyoming, later moving to Utah where she lived and worked on a homestead on an Indian reservation area. After graduating from high school at the age of 16 she left home for California.
Wall began her university studies at the age of 17, and graduated at the age of 20.  She began to teach high school at 21 years of age.
Wall moved to Los Angeles during WWII where she took an engineering course and became an Army inspector in the Women's Air Force where she ferried planes between the manufacturing points to the training airfields.
Wall entered service as a WAC in 1944 and became an officer and worked in a military hospital until 1949.
In 1949 Wall moved to Northern California to obtain a pilot's license.
In Northern California Wall began pursuing her interest in the arts. In 1950 she enrolled at the California School of Fine Arts (later the San Francisco Art Institute), where she studied with David Park, Elmer Bischoff, Edward Corbett and Hassel Smith.  In 1953 Wall departed for Paris where she studied, painted and exhibited her work at galleries, including Galerie Huit, 9e Salon des Realites Nouvelles and Exposition Hotel Drouot.
This work is an oil on stretched canvas from the 1950s.
Measures 32.75 x 36.75 x 1.5 inch overall, including framing.
Good condition with minor crackalure, consistent with age.
Click on price to purchase or inquire.