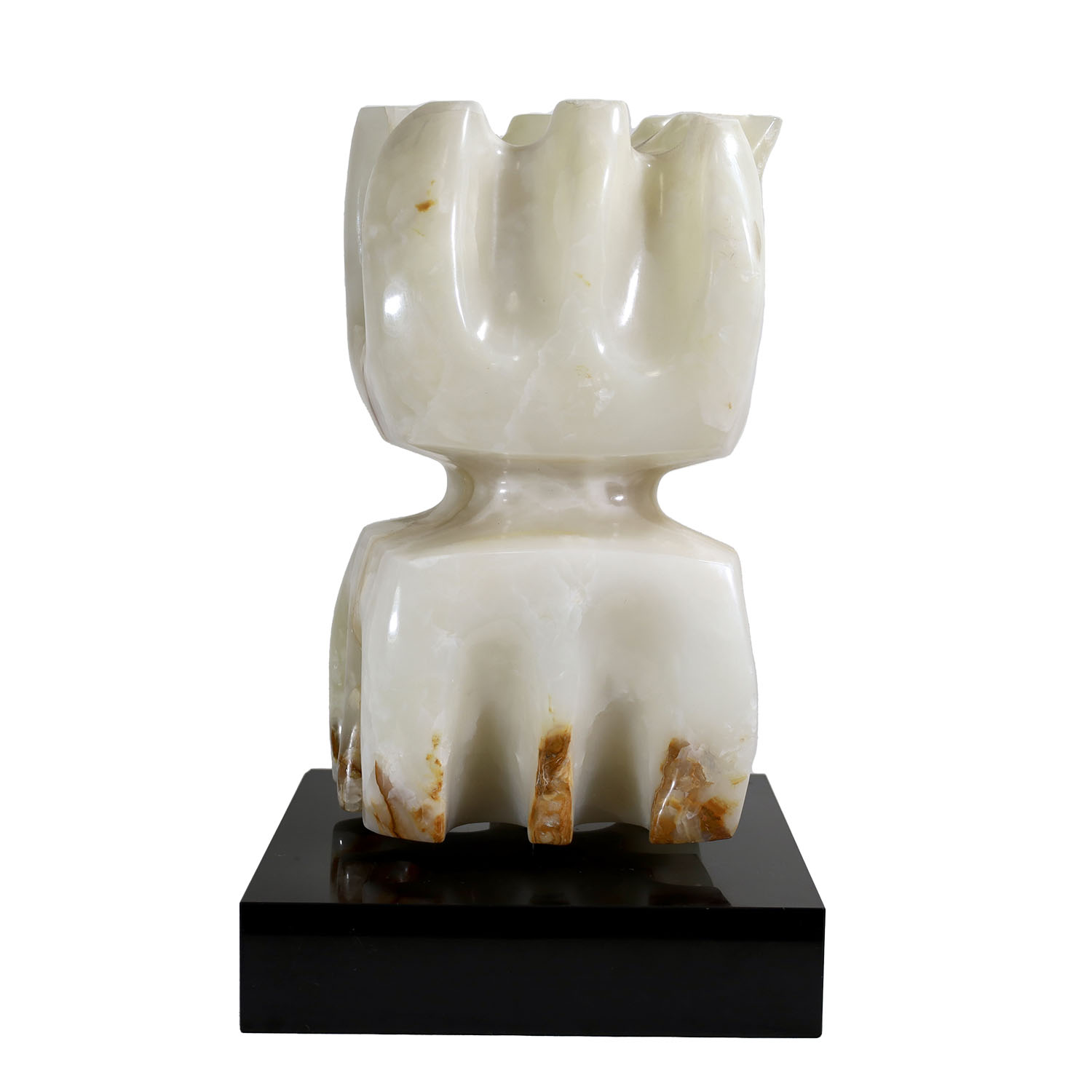 Minoru Niizuma - Abstract Sculpture
Carved onyx sculpture by Japanese-American artist Minoru Niizuma.
Minoru Niizuma, (1930-1998), was a Japanese-American sculptor who worked in stone a marble to create unique modern forms.
Niizuma was deeply interested in the inherent beauty of the stone or marble he used for his sculptures and often worked to uncover its hidden qualities.  He carved shapes that vary from sleek geometric to flowing organic forms to create works that resonant with Japanese folk arts while reflecting both Japanese and Western art influences.  After moving to the US in 1959 his work became much more influenced by Western arts.
Some natural cracking in marble, and one small chip at bottom edge.  
Measures 17″ tall and stands on a base that is 8″ by 8″.  (weighs 50lbs or so).
Click on price to purchase or inquire.