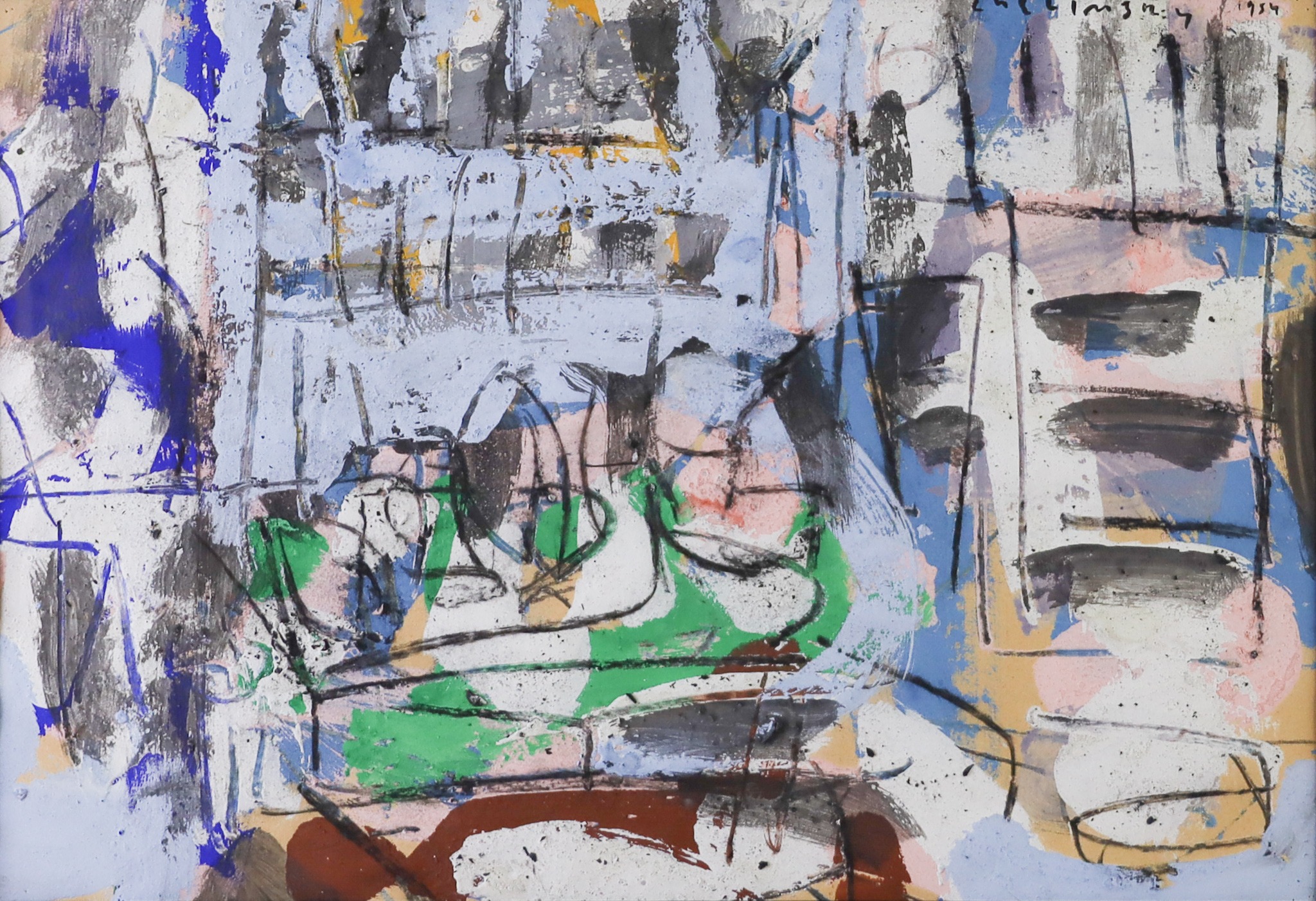 Oscar Chelimsky - 1954
Mixed media painting on heavy paper by Oscar Chelimsky.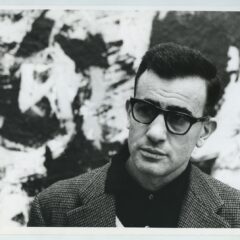 Oscar Chelimsky, 1923-2010, was an American-born painter that spent the prime of his painting career in Paris, France.
Chelimsky studied at Cooper Union in New York, the Art Students League in New York from 1939 to 1943, and the Hans Hofmann School of Art from1946 to 1947 before moving to Paris in 1948.  In France, Chelimsky continued his studies at the Fontainebleu School of Art and the Academie de la Grande Chaumiere.  Chelimsky kept a studio in Paris and was extremely active there until his return to the US in 1970.
He remained active in the art world throughout his life including holding a position as Chairman of the Painting Department at the Maryland College of Art and Design until 1991.
Chelimsky's works are held in many public and private collections in the US and Europe including works held in the Musée d'Art Moderne in Paris, and the Guggenheim Museum in New York City.
This work is an abstract expressionist painting created in 1954 and is signed and dated in the upper right.
House in a contemporary wooden frame under plexiglass.
Measures 15 inches by 21.5 inches sight size, and 23 inches by 29.5 inches, by 2 inches overall including framing.
Provenance: from the collection of Darthea Speyer, cultural attaché in Paris for the United States Embassy.   During her lifetime Darthea Speyer conceived many exhibitions promoting contemporary American art in France including shows of Mark Tobey and Jackson Pollock. She is one of the founders of the renowned American Cultural Center in Paris.  In 1968 Speyer also opened her own art gallery in Paris where she promoted American artists like Sam Gilliam, Leon Golub, Ed Paschke, and Peter Saul.  In over forty years as a gallerist, Speyer held over 150 exhibitions of French and American artists.
Click on price to purchase or inquire.