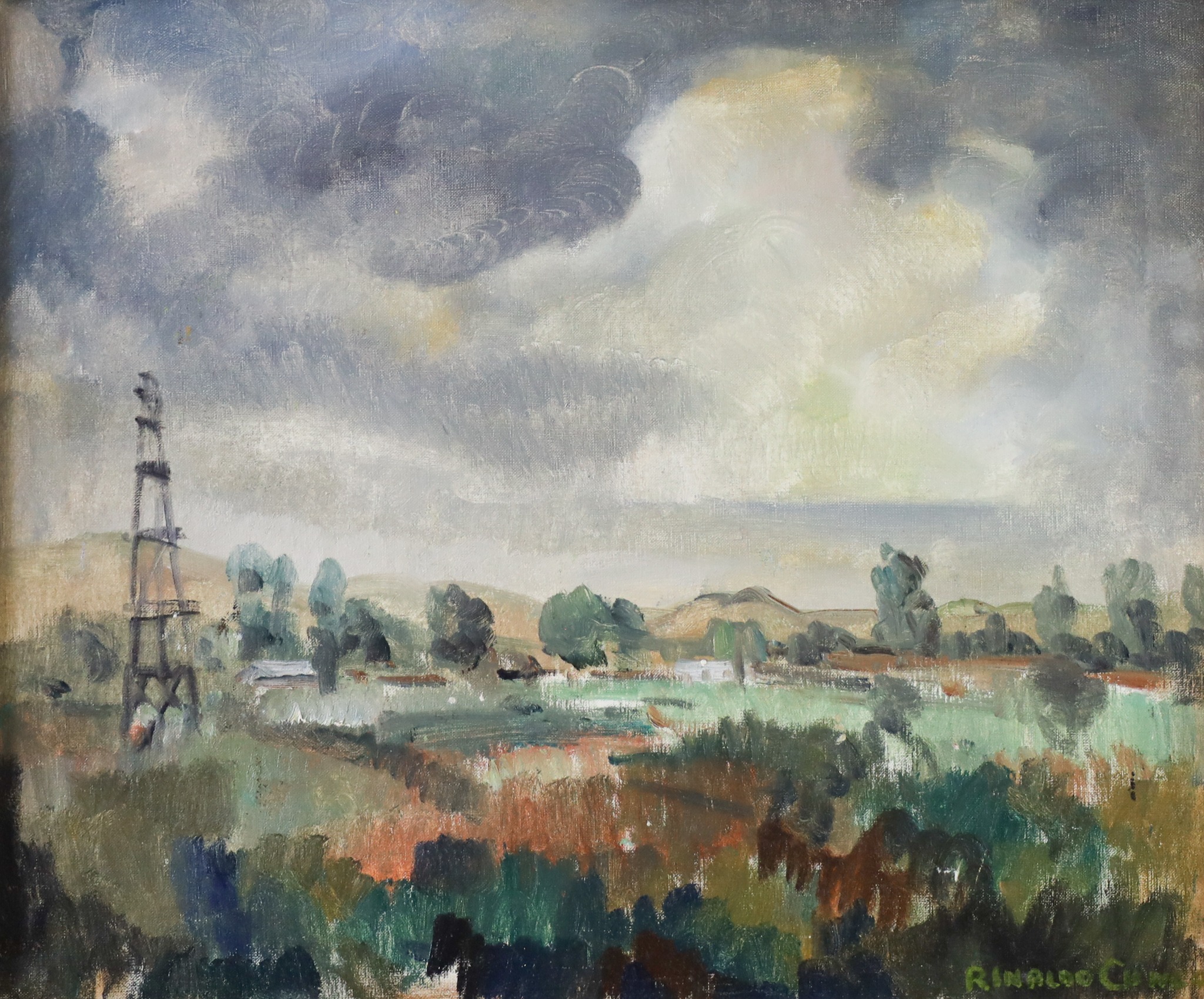 Rinaldo Cuneo - 1930s
Oil painting on canvas by American artist Rinaldo Cuneo.
Rinaldo Cuneo, (1877-1939), was an American painter of Italian-American descent who spent the majority of his life in San Francisco, CA, living in the predominantly Italian-American neighborhood of North Beach.
Cuneo was known as The Painter of San Francisco.  He studied in San Francisco at the Mark Hopkins Institute of Art under Arthur Frank Mathews, Arthur Putnam, and Gottardo Piazzoni, and later in London and at Académie Colarossi in Paris.
Cuneo worked in a time when approaches to painting and contemporary style changed rapidly.  Cuneo's styles also changed with the times, but he remained consistent with the quality of work and often combined several styles including tonalism, impressionism, and elements of modernism.
Cuneo's works have been exhibited at major art venues around the world including in London, Paris, Rome, New York, and Los Angeles.  In the United States his works have been exhibited at the Metropolitan Museum of Art, the Museum of Modern Art, the San Francisco Art Association, Golden Gate International Exposition, (GGIE), the California Palace of the Legion of Honor, and the de Young Museum.
This work is a quintessential landscape by Cuneo and was exhibited at the San Francisco Museum of Art in 1940.  It bears an exhibition label from that show verso.
Oil on stretched canvas.
Signed lower right.
Housed in a gessoed gold frame.
Good condition.
Measures 19.5 inches by 23.5 inches sight size, and 25 inches by 29.5 inches by 2.25 inches overall including the framing.
Click on price to purchase or inquire.